Tulsa Externships for Teachers
Support local educators by hosting a teacher for a summer externship.
Overview
Teacher Externships provide educators with the experience to steer students to science, technology, engineering and mathematics (STEM)-related careers. This is accomplished by teachers working side-by-side with local businesses and organizations in or near the community they serve. What all Externship business partners have in common, is a commitment to STEM education in their communities and the capacity to provide a teacher with inspiring, meaningful projects that can be used to inspire students to pursue STEM careers in the Tulsa area.
Externships will be for six weeks during the months of June and July 2019. During this time, teachers will follow a schedule that mirrors a school day.
As a part of the program, businesses will give teachers a $5,000 salary.
What will the teachers do?
Contribute talents, knowledge and skills to business operations
Document your externship experiences and transform them into engaging lesson plans
Throughout their externships, teachers' responsibilities can include:
Project Management
Statistics
Communication
Organization
Training and Recruiting
Community Outreach
For more information, check out these reports from the previous year's participants.
What do the businesses need to provide?
Build a six week hands-on, minds-on experience by which teacher externs contribute to company operations by applying STEM skills
Aid teacher extern in documenting his/her experience and reflections
Externships are a launch point for permanent business-school partnerships
Hosts will contract with the extern and pay the extern's compensation – $5,000 over 6 weeks
Deadlines
Business registration is due April 5.
Application deadline for teachers is April 19. Interviews will take place in May.
Participating Companies
We will update this list until business registration closes on April 2.
Registration
Businesses: Contact Jaime Christensen at jaime.christensen@tulsastem.org to request information.
Teachers: Please send cover letter and resume to Jaime Christensen at jaime.christensen@tulsastem.org.
All applicants will be shared with our extern partners, and the matching process will begin in May.
---
Additional Opportunities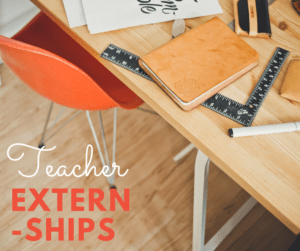 Tulsa Externships for Educators
Tulsa Externships for Teachers Support local educators by hosting a teacher for a summer externship. Additional Opportunities
Read more.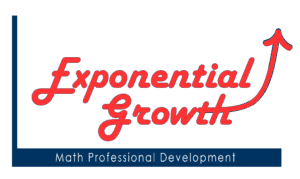 Exponential Growth PD
Join the Tulsa Regional STEM Alliance and Northeastern State University for training for math educators! In this professional development experience,
Read more.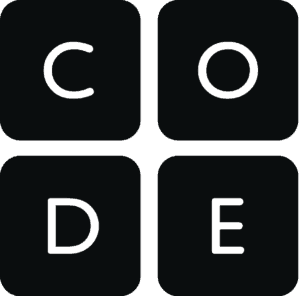 Computer Science Fundamentals Workshop for K-5 Teachers with Code.org
Are you an elementary school teacher interested in teaching computer science? Learn how you can bring this fundamental subject to
Read more.