These challenges turn household items into STEM kits!
There's no need to go to the store for a special STEM activity. Green Country STEM professionals and partners have created challenges to keep you safe at home while your mind travels to new places!

Challenge #1
Using items found around the house, see if you can make a hand lens to look at the finer details of the items.
Materials needed
2 pencils
Clear, thin material such as plastic wrap or packing tape
Straw
Water
Items to magnify
Cup to hold water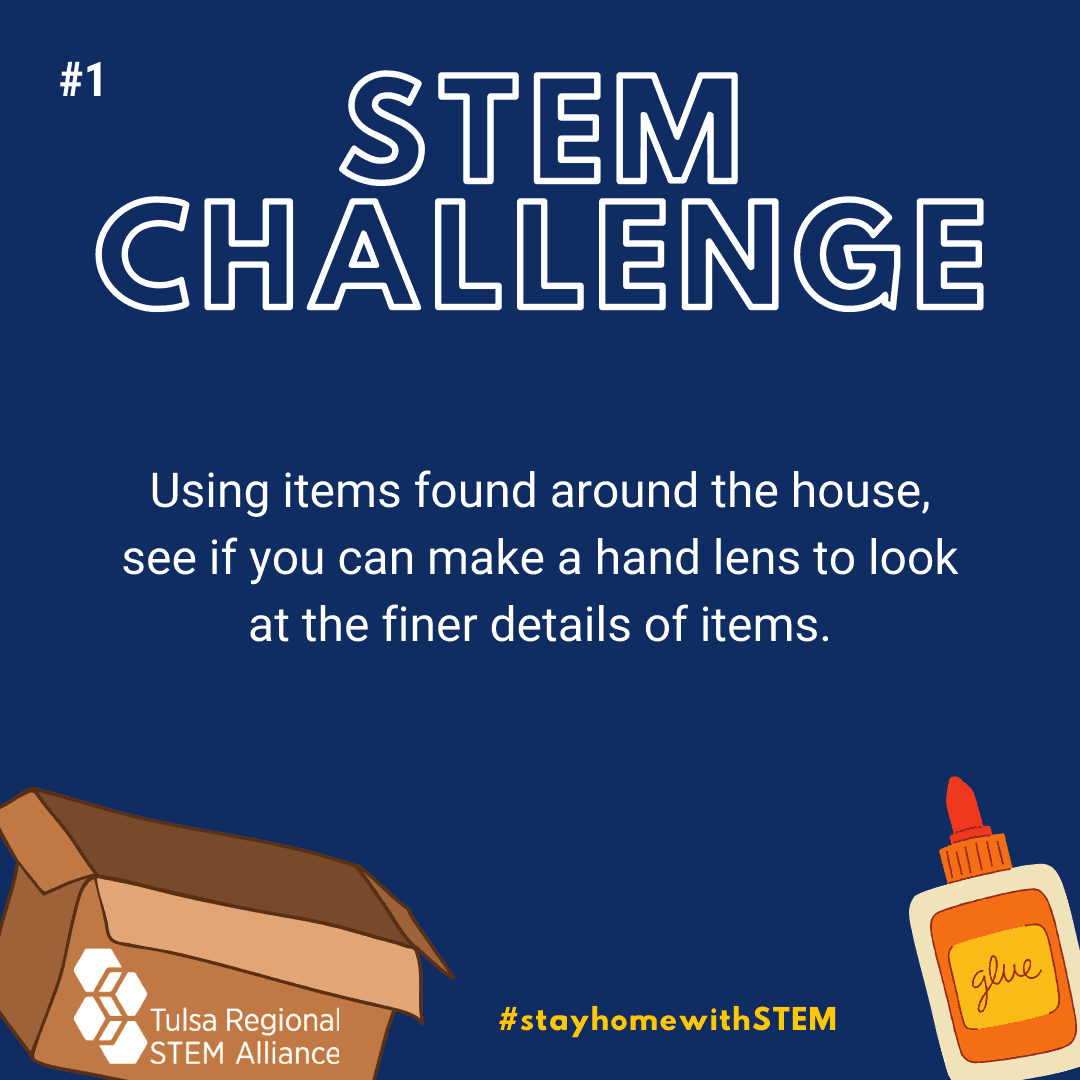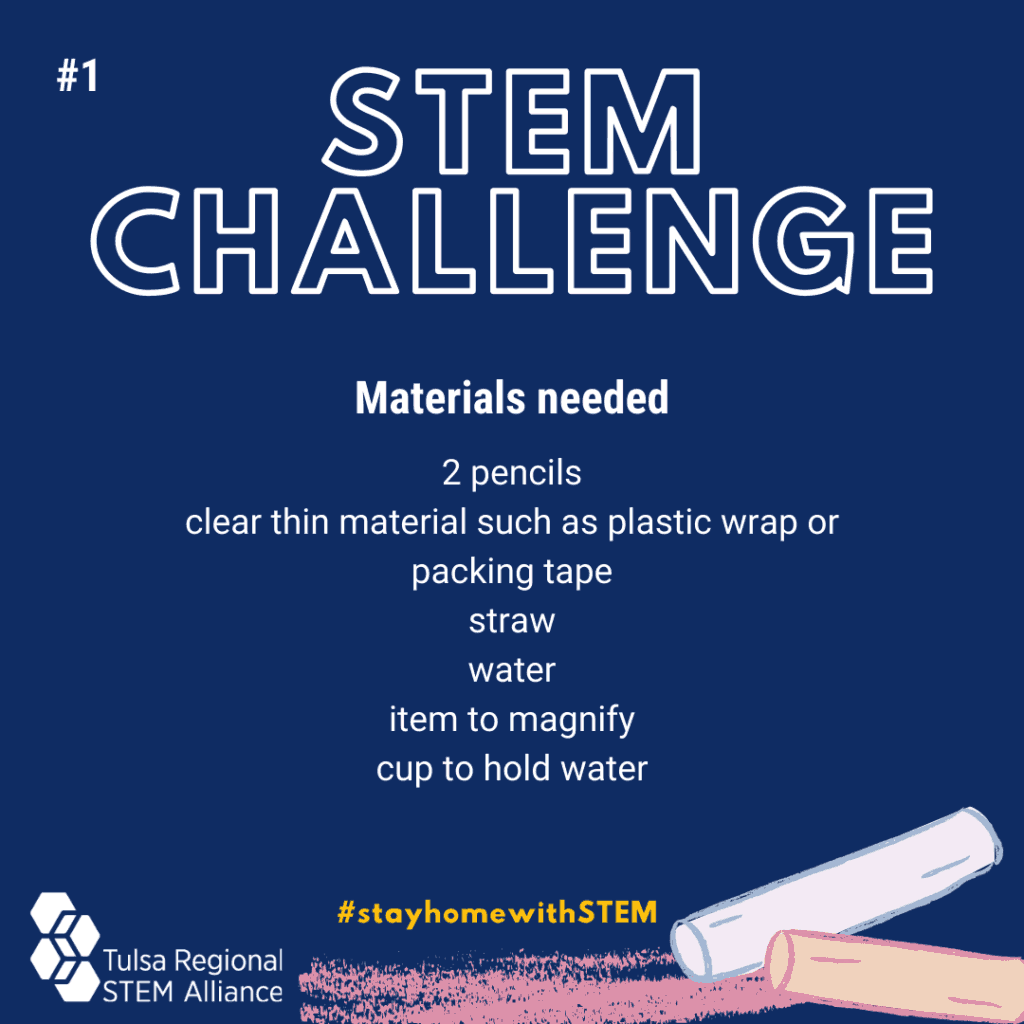 Challenge #2
Create a pattern using shapes, colors, and/or math!
Materials needed
Paper
Pen or pencil
Crayons, markers, or colored pencils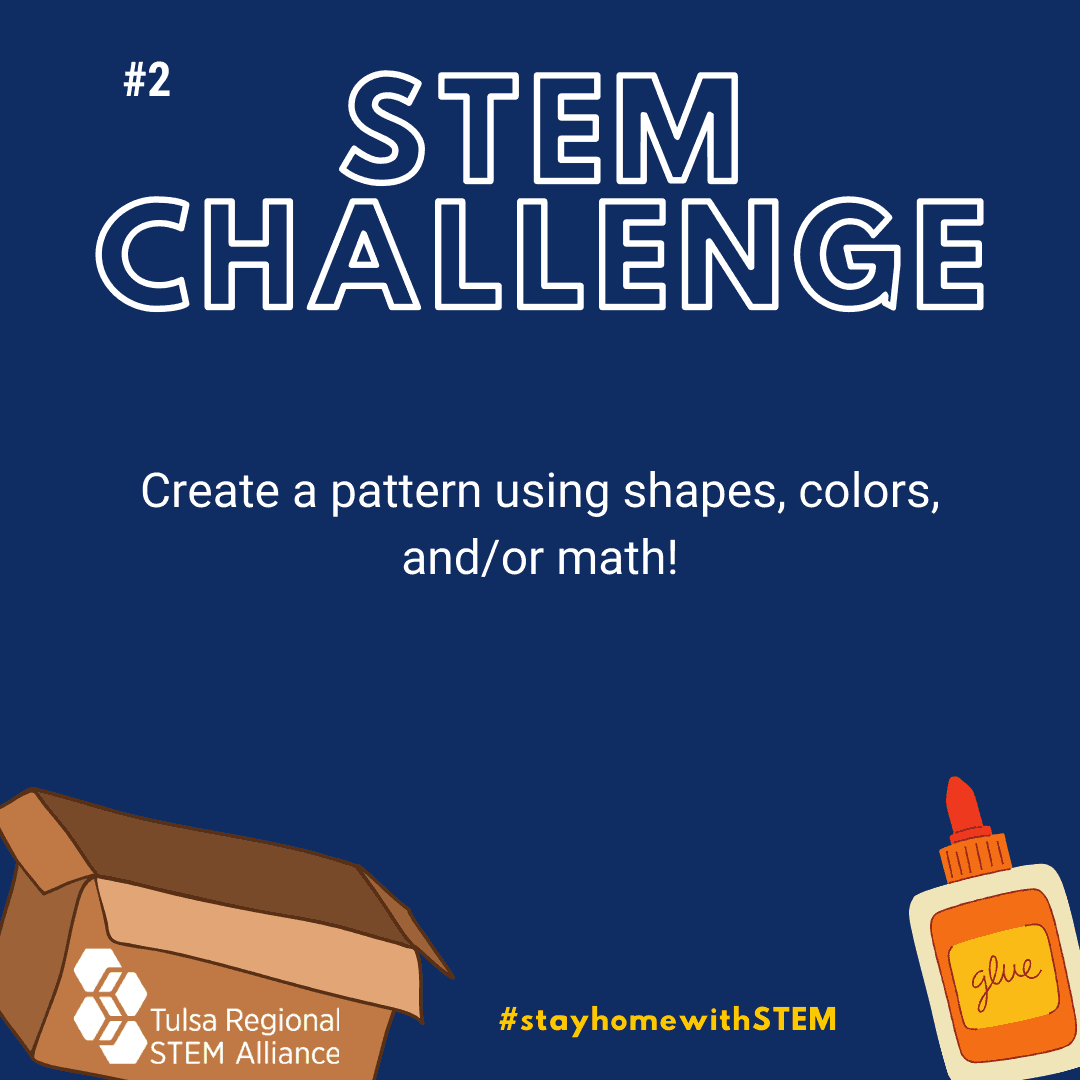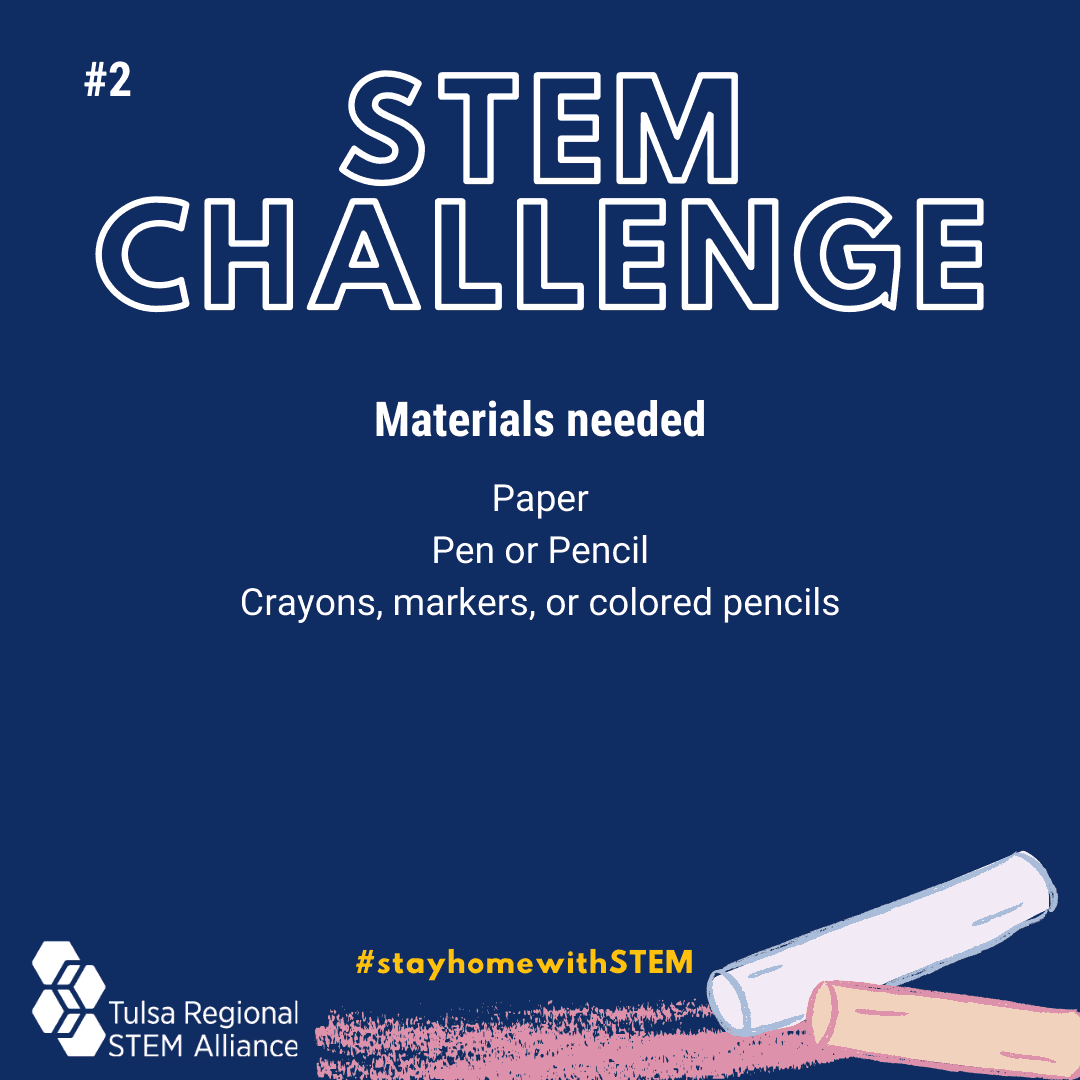 Challenge #3
Create a parachute to slow down an egg as it falls!
Materials needed
Trash bag or grocery bag
1 yard of tape
20 straws
1 rubber band
1 paper or plastic cup
4 yards of string
1 sandwich bag
1 egg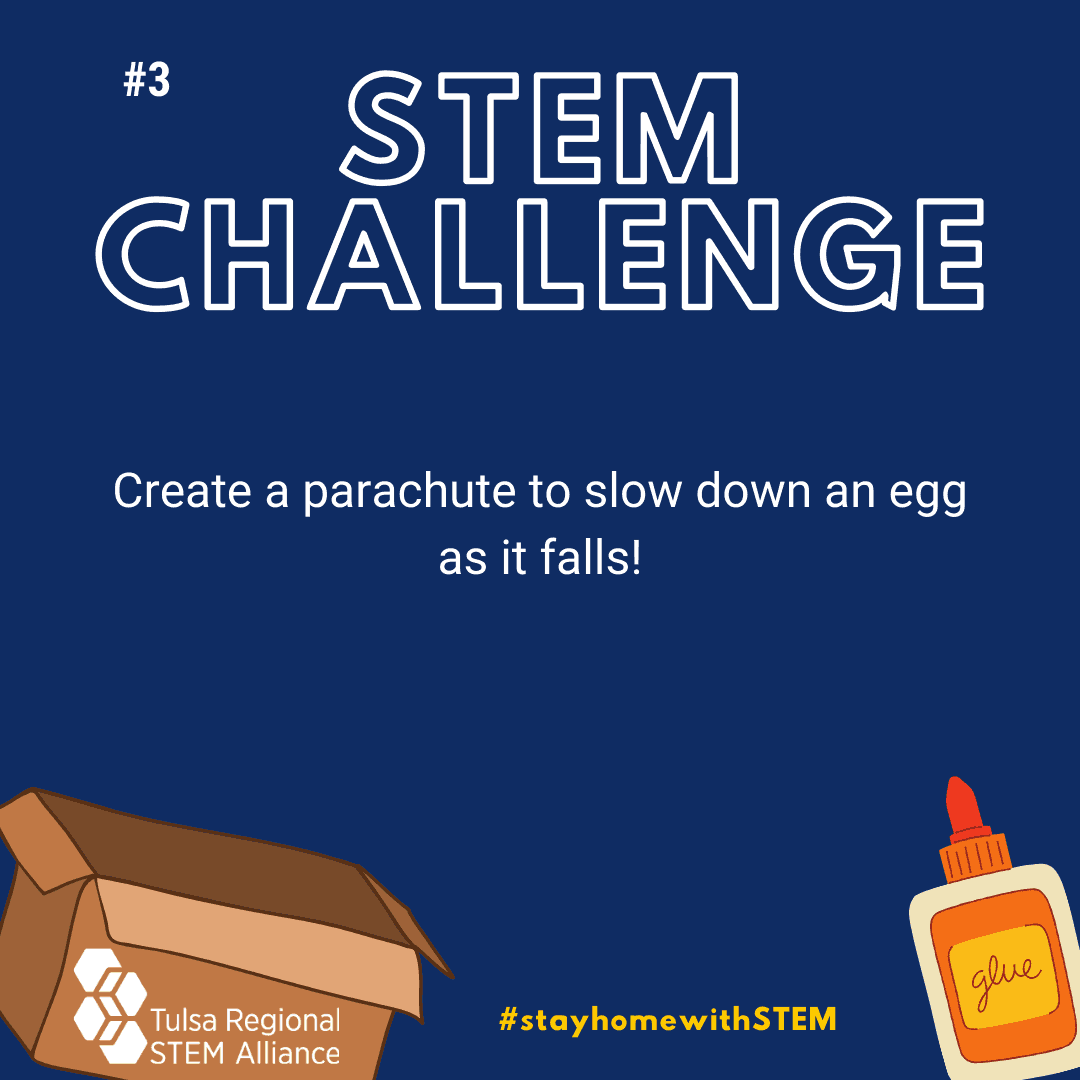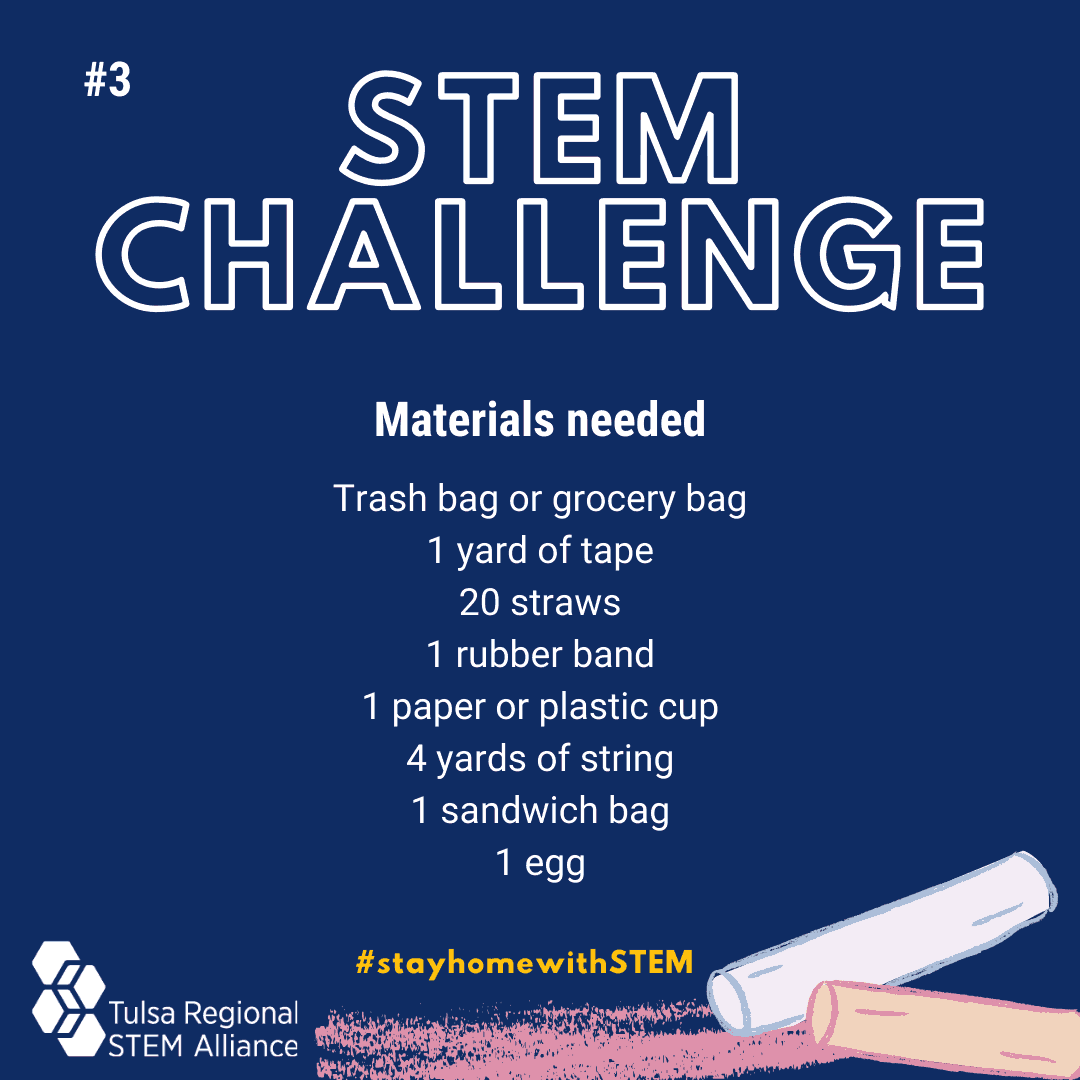 Challenge #4
Build a straw-powered rocket!
Materials needed
Paper
Straw
Tape
Scissors
Notecard (optional)
Measuring tool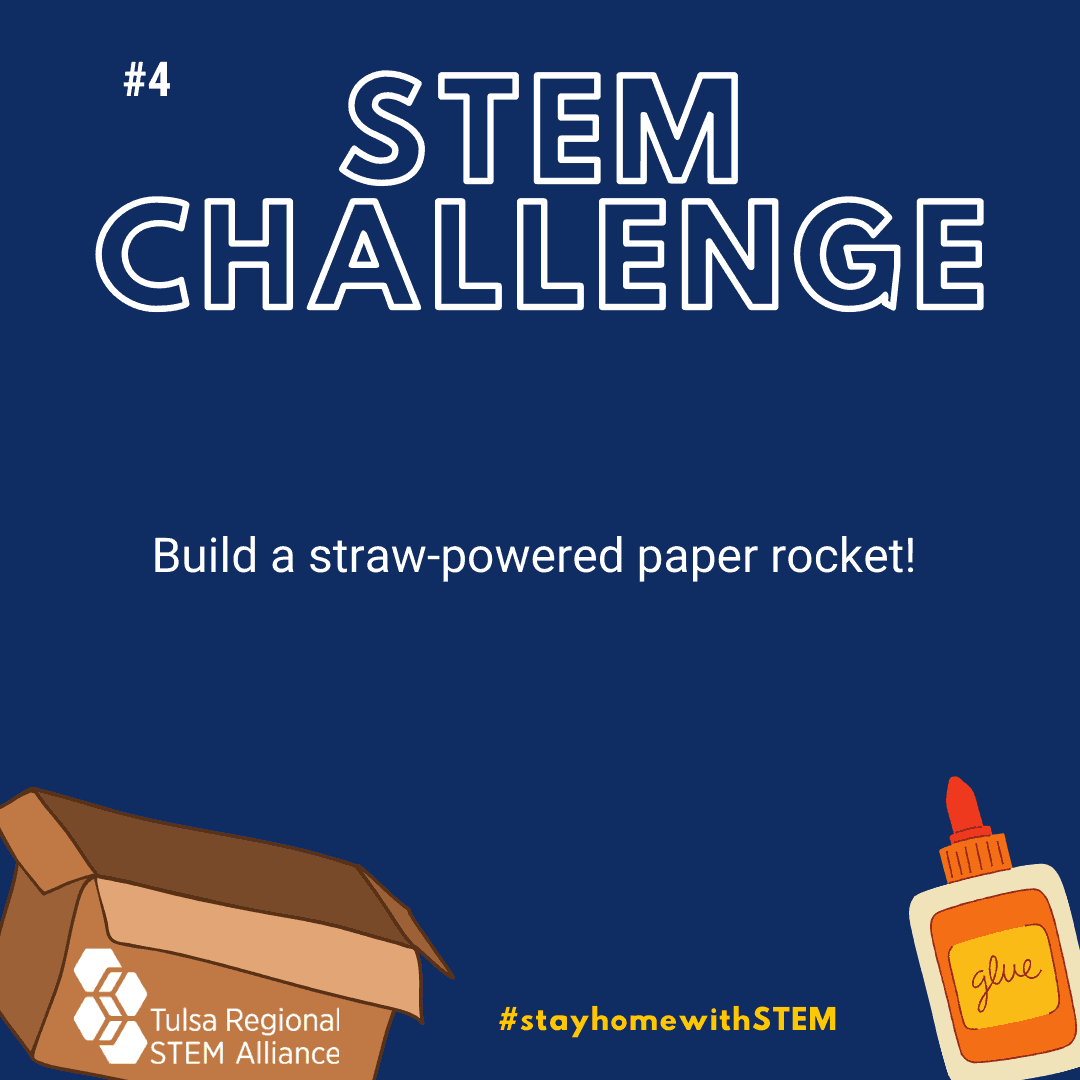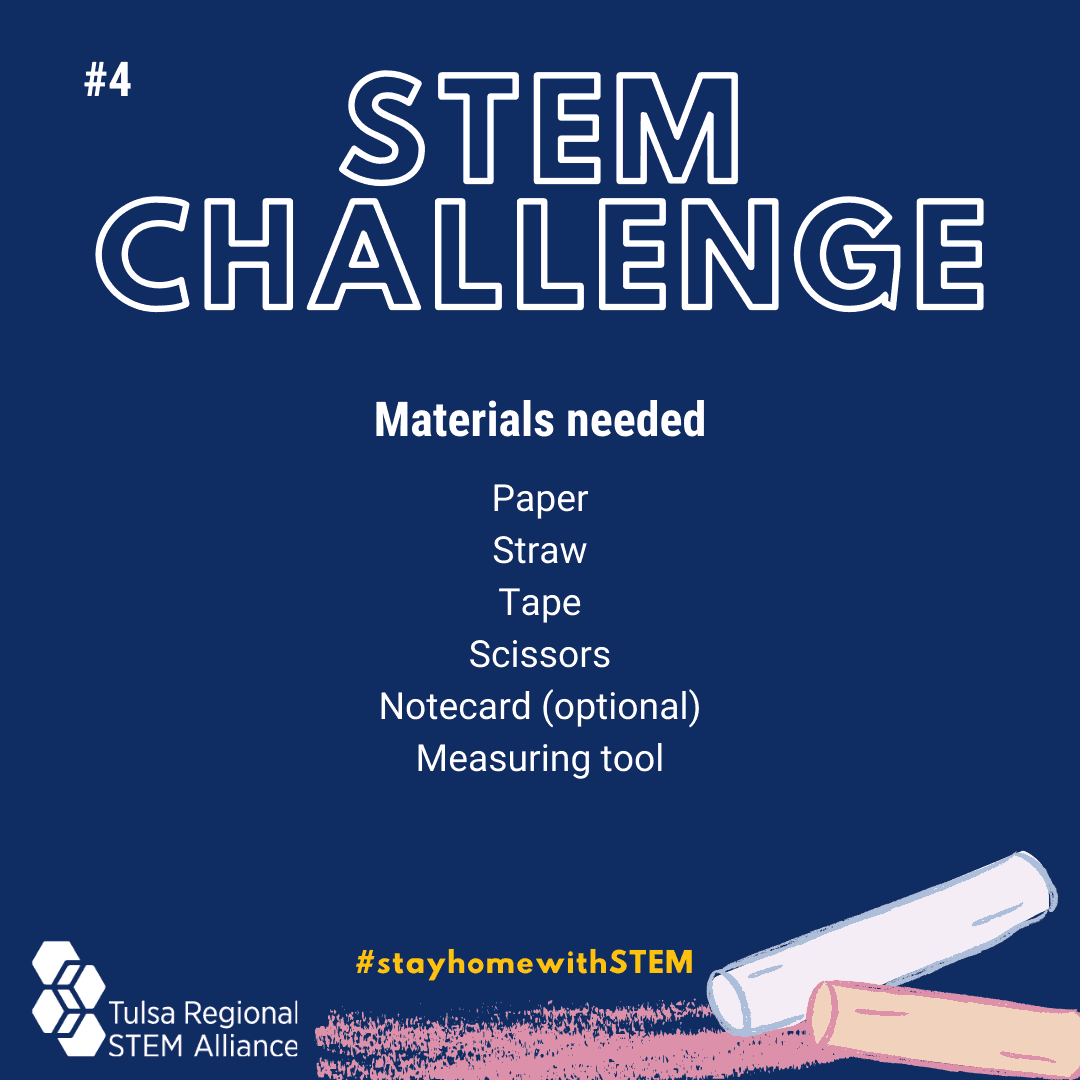 Challenge #5
Get ready for the City Nature Challenge by building your own perspective box to explore the biodiversity in your backyard.
Materials needed
Cardboard or paper
Scissors
Any space outdoors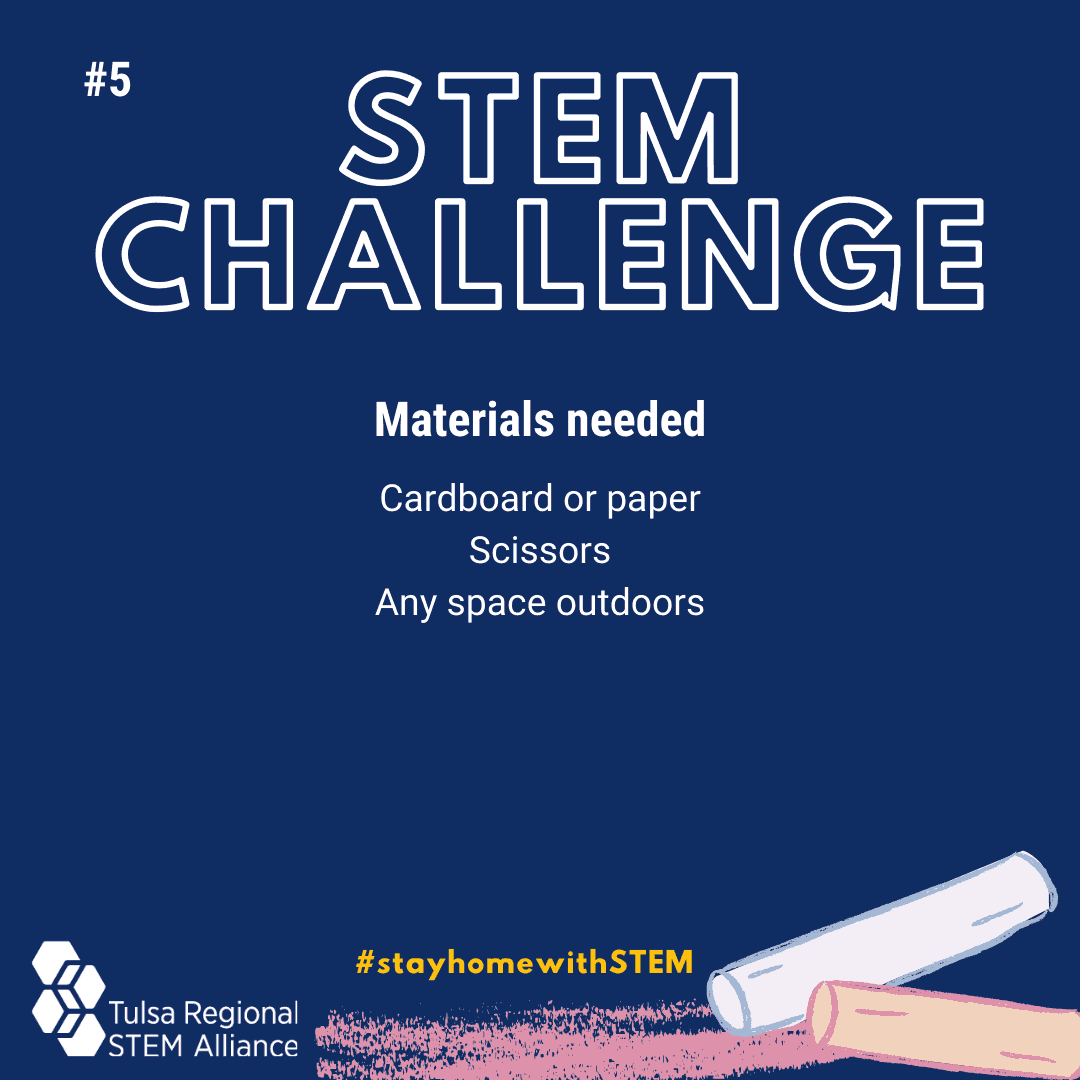 Challenge #6
Learn about Archimedes, then create a tin foil boat!
Materials needed
Aluminum foil
Bowl or tub of water
Items to weigh boat down (marbles, pennies, gravel)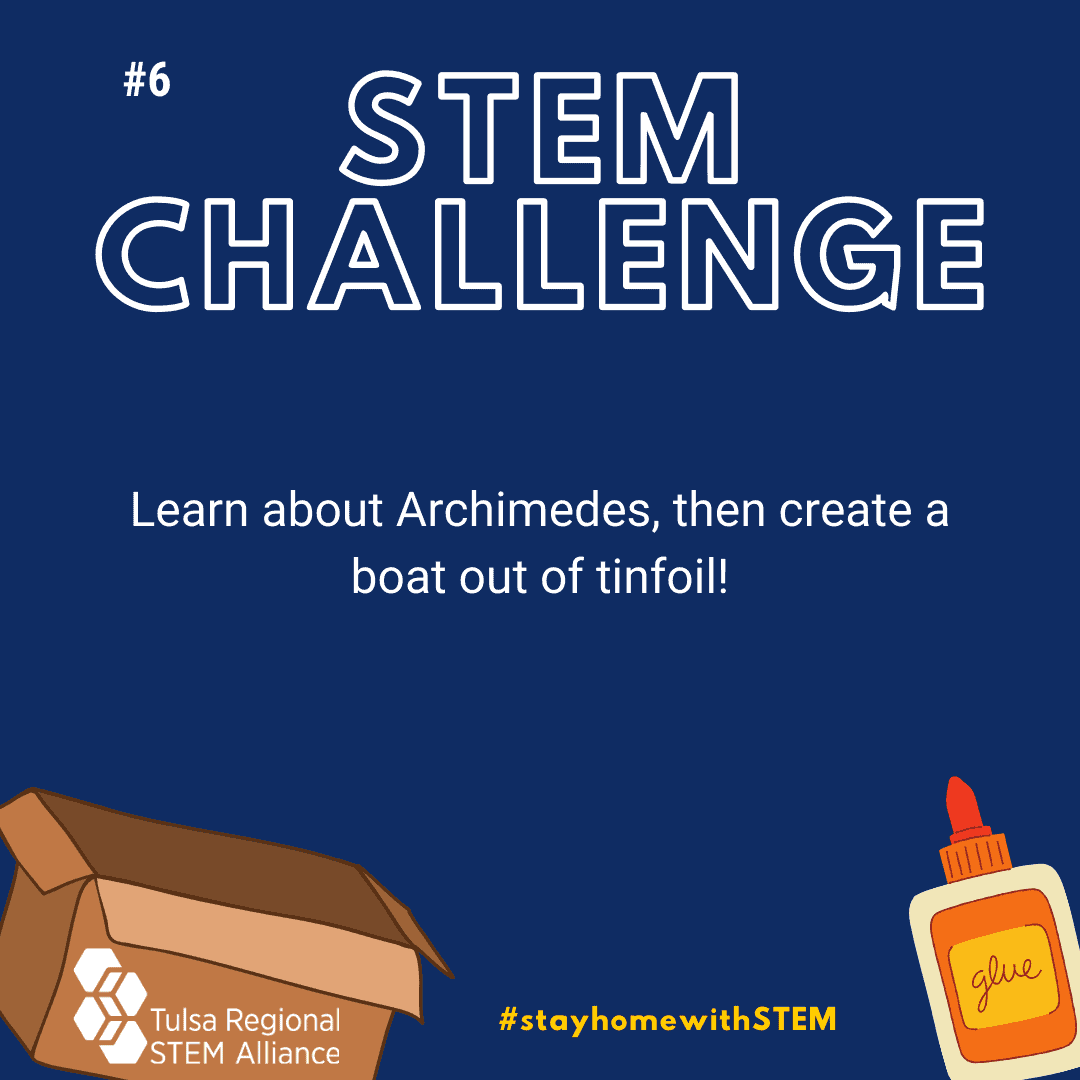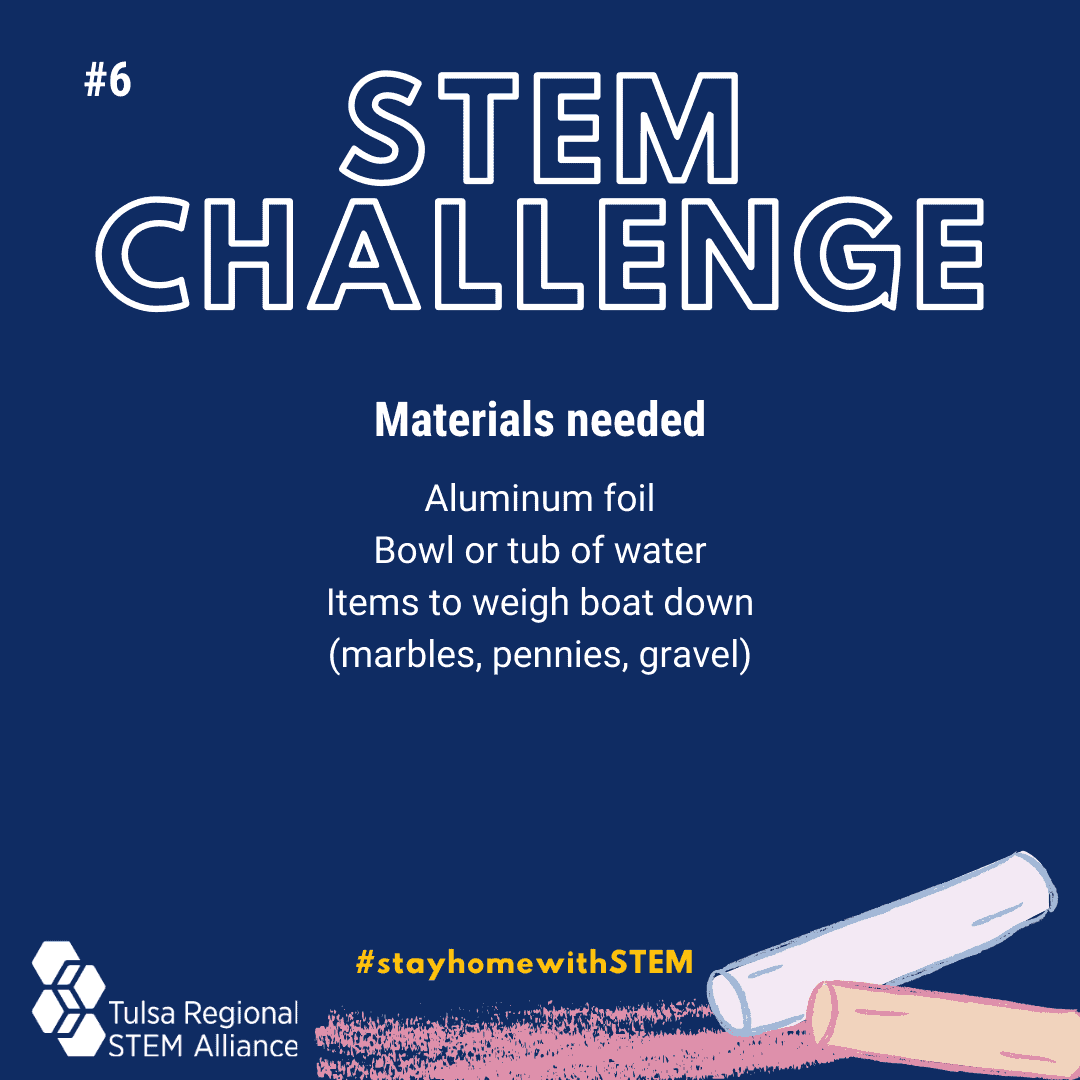 Challenge #7
Build a super glider out of old boxes!
Materials needed
Cardboard box
Scissors
Tape or glue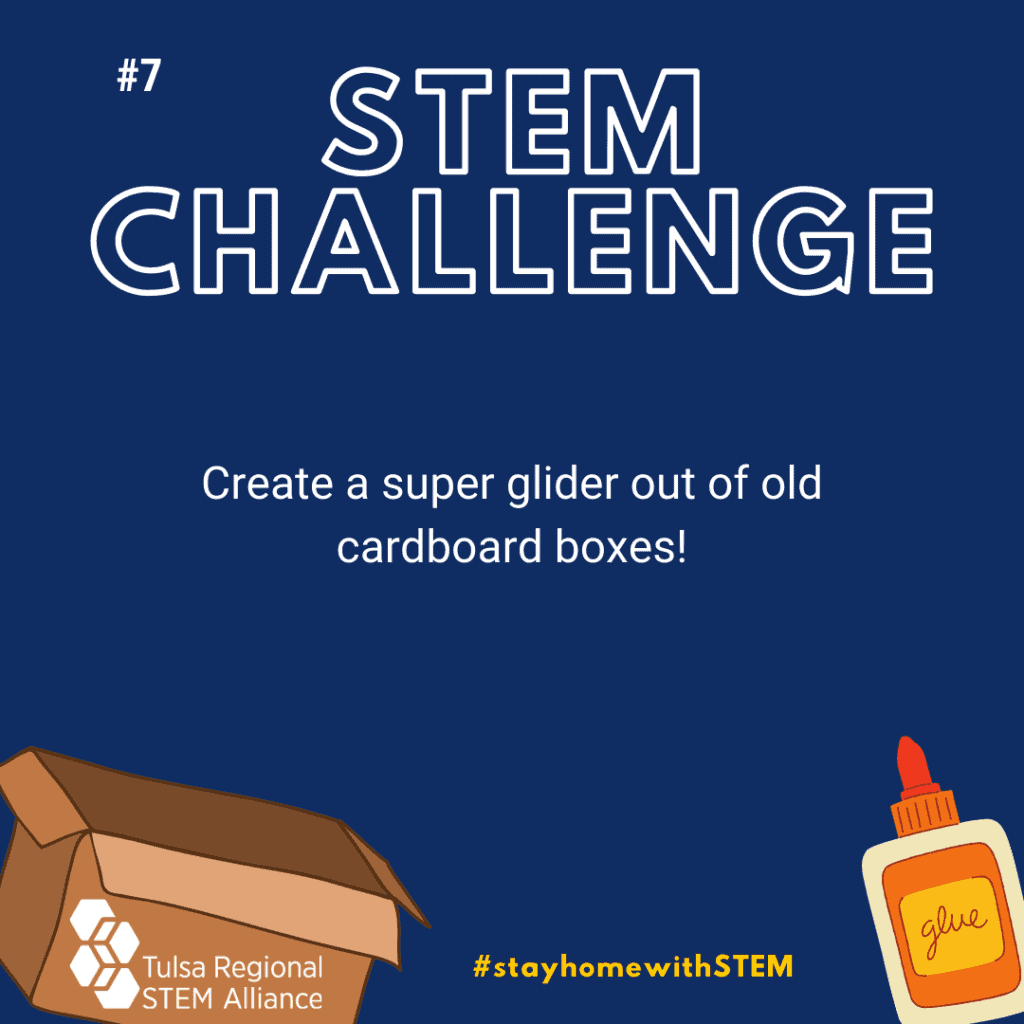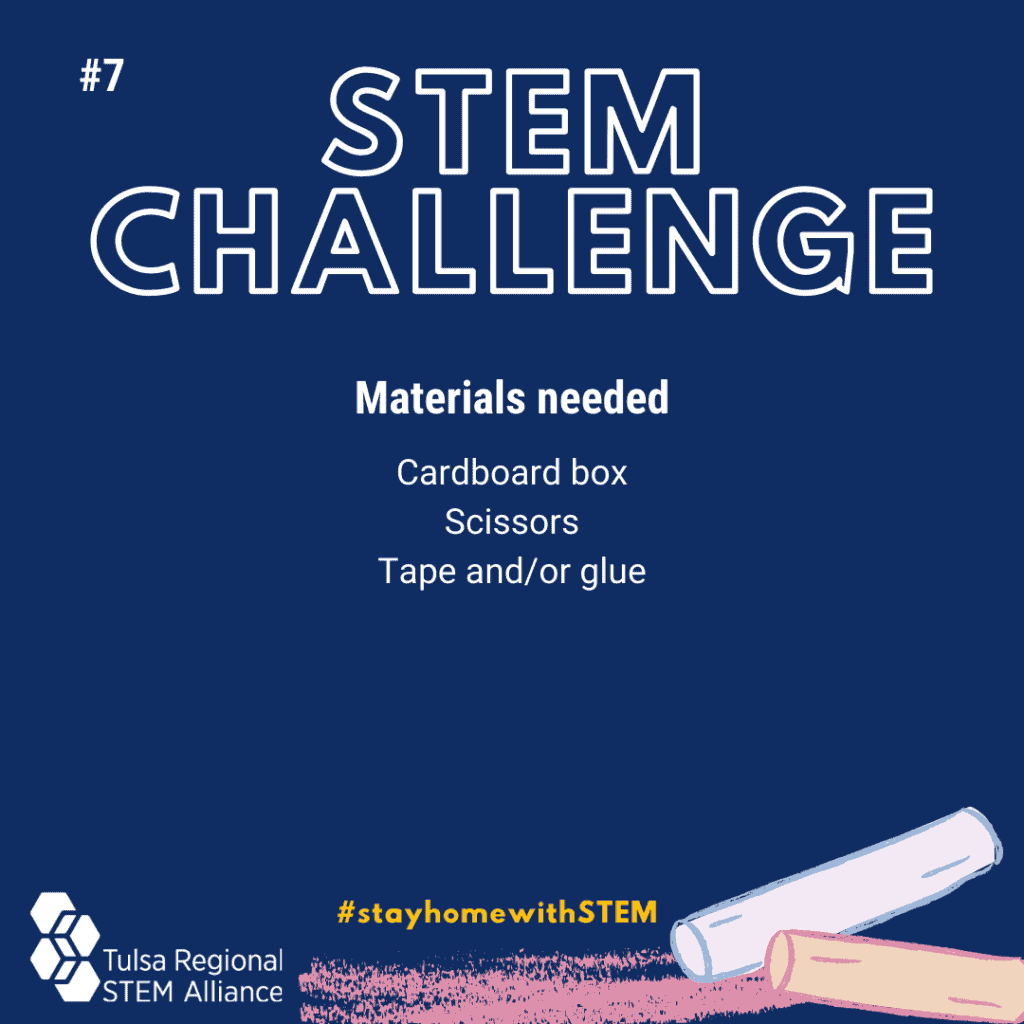 Challenge #8
Create new products and inventions!
Materials needed
Box of items from around your house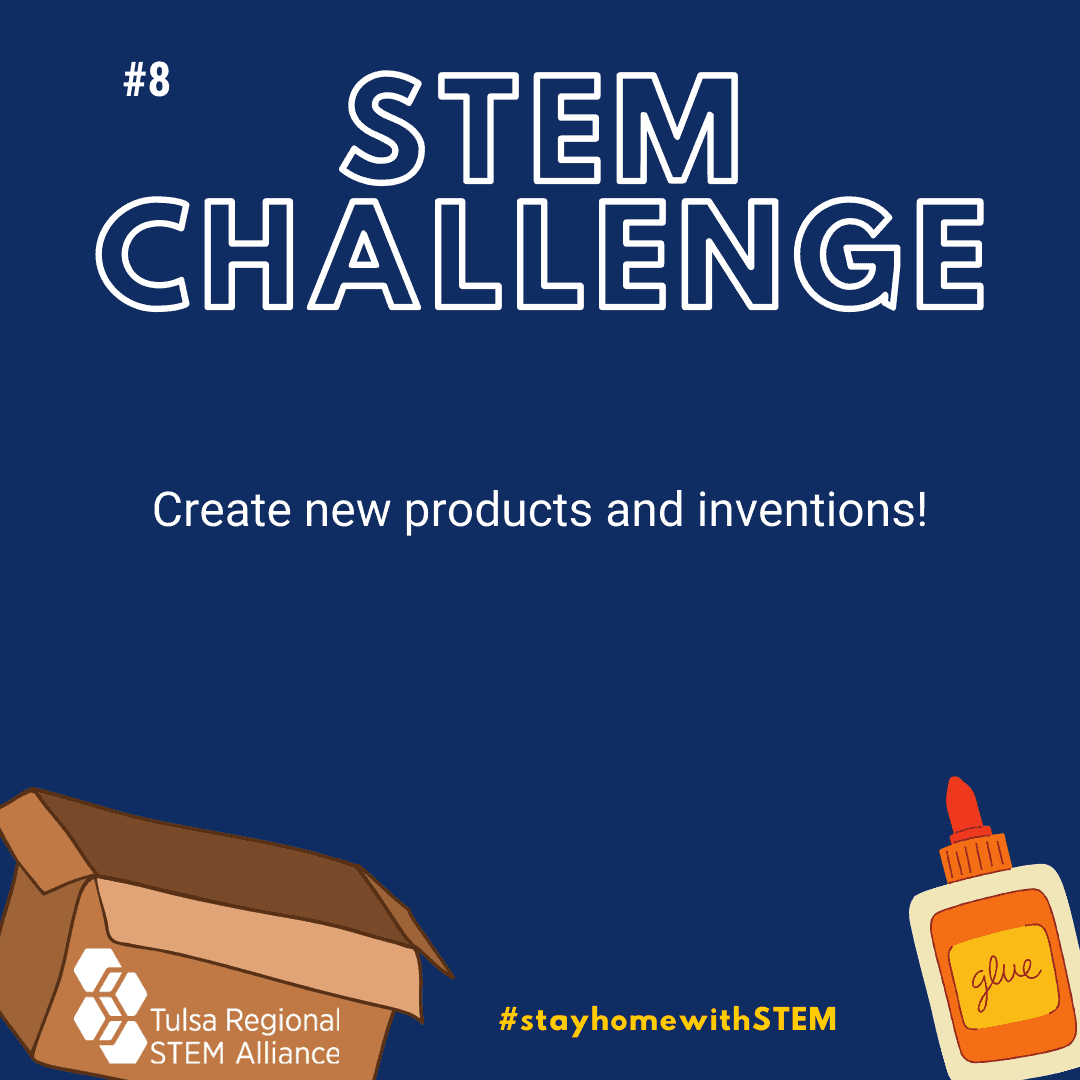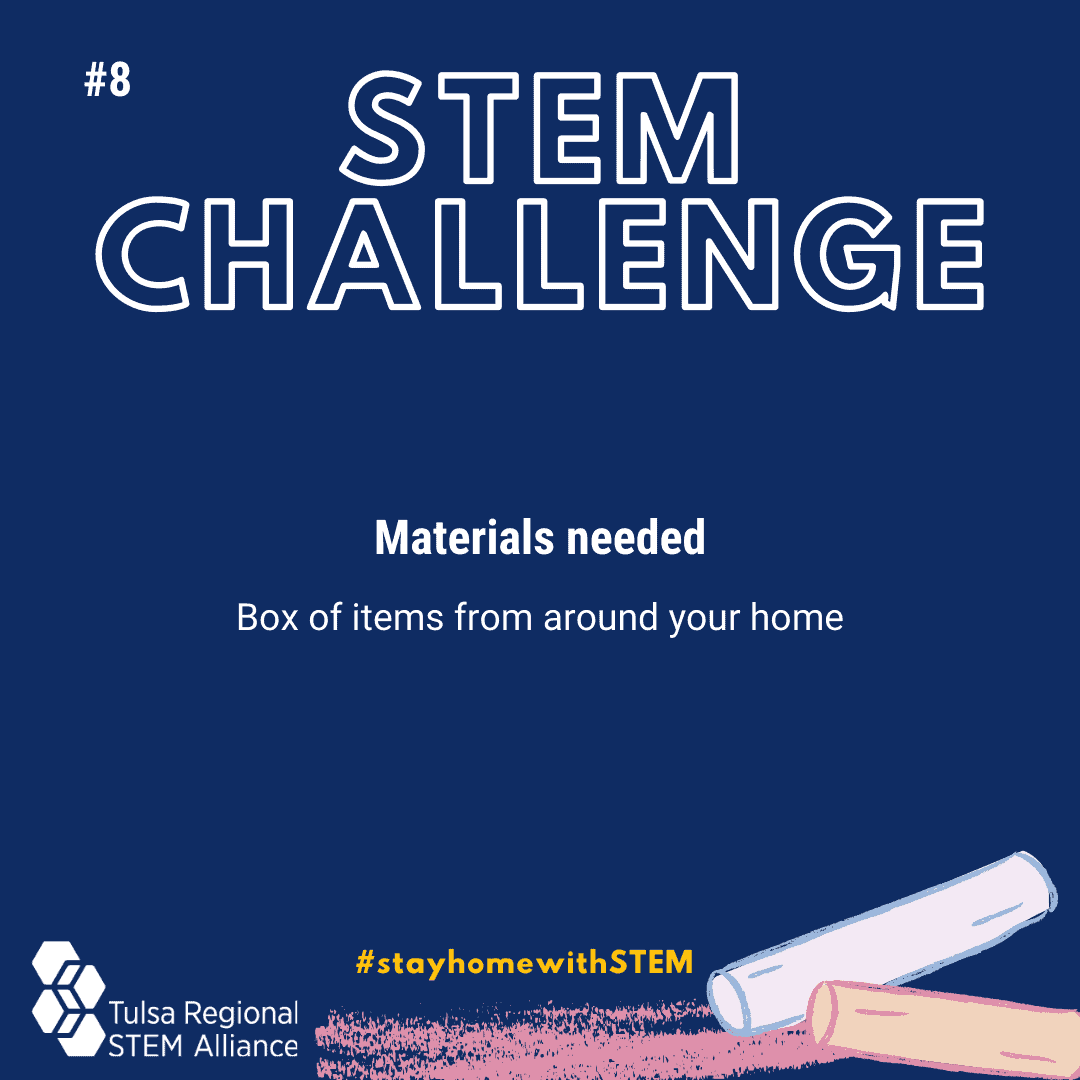 Challenge #9
Use purple cabbage to discover the pH of items in your kitchen!
Materials needed
Purple cabbage
Blender
Strainer
Lemon juice
Water
Baking soda