The United States Naval Academy Presents
Engineering to
Explore the Ocean
Professional Development for Educators
Bring project-based, hands-on science and engineering to your classroom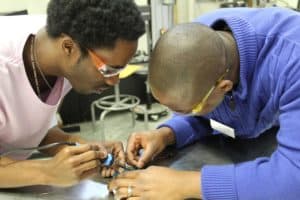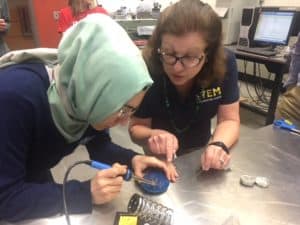 Learn real-world applications of science and engineering in underwater exploration. Discover resources for teaching environmental sciences through ocean exploration, including current technology, multi-disciplinary topics, and access to real-time expeditions at sea. Teach engineering and technology by learning to build a SeaPerch remotely operated underwater vehicle (ROV). Develop the technical skills to complete a SeaPerch, such as drilling, soldering, and pipe cutting, as well as the education skills to bring inventive SeaPerch curriculum into the classroom and after-school programs, Teachers will learn more about TRSA's annual SeaPerch competition and have the opportunity to test their newly built ROV on a sample competition course.
This FREE PD is intended to support teachers who are new to SeaPerch. Lunch will be provided, and one lucky teacher will walk away with a new SeaPerch kit for their classroom!
---
WHO
Open to K-12 educators who are new to SeaPerch

---
---
WHEN
November 5, 2019
9 a.m. – 4 p.m.

---
---
WHERE
Tulsa Tech Riverside Campus
801 East 91st Street
Tulsa, OK 74132
---
Registration
Pre-registration is required and space is limited.
Registration will close Nov. 1 or when capacity is met.
Register
Contact:
Questions? Contact kristen.tanner@tulsastem.org.