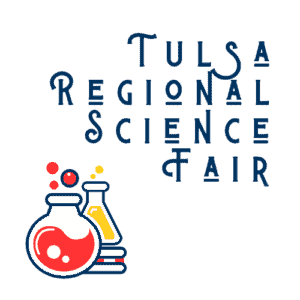 Congratulations to all 2023 Participants!
Thank you to all the educators, parents, and community volunteers for your efforts to support Tulsa-area youth in their pursuits of research and innovation. Check back for details on the 2024 event!
The Tulsa Regional Science Fair (TRSF) is open to public, private, and homeschooled students from seventh through twelfth grades who reside in Tulsa and Creek Counties. There are two divisions: Junior Division (Grades 7-9) and Senior Division (Grades 10-12). Registration is "open", meaning that students wishing to enter do not have to participate in a school science fair first.
Cash prizes will be awarded to outstanding projects from our professional societies and sponsors. Approximately twenty projects will be selected from the Junior/Senior Fair to go to the Oklahoma State Science and Engineering Fair (OSSEF) in March 2023. Students of the top two projects will receive funding for an expense-paid trip to attend the International Science and Engineering Fair (ISEF) in May 2023.
Details
February 9, 2023
9am – 2pm
Reynolds Center at the University of Tulsa
3208 E 8th St, Tulsa, OK 74104
All paperwork must be completed by January 27, 2023
Register here!
Download the event flyer
Presented in partnership with