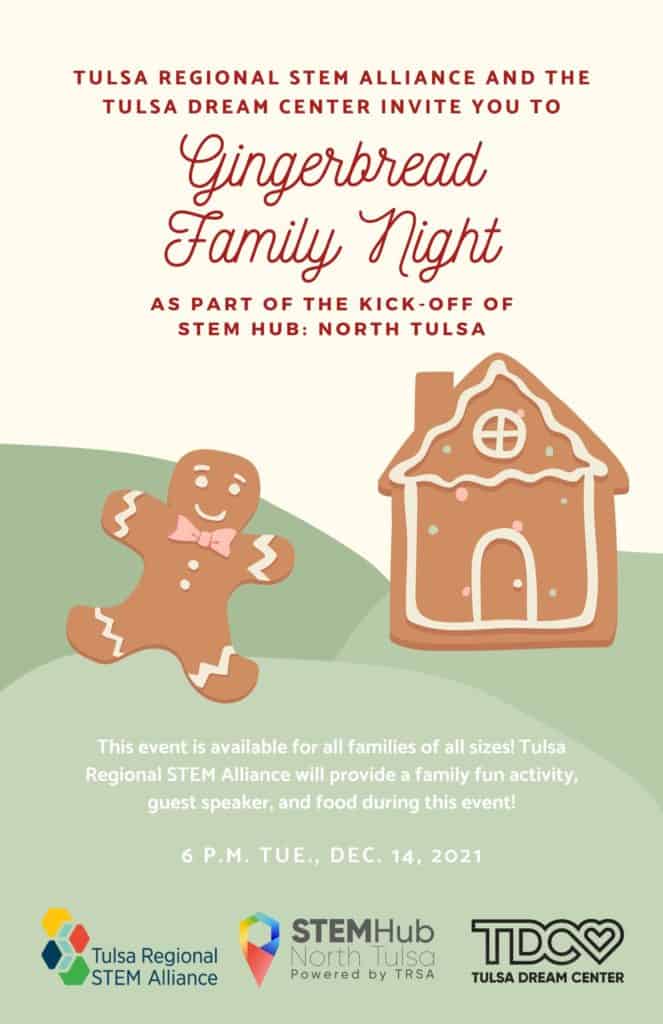 Tulsa Regional STEM Alliance is excited to invite you to participate in Gingerbread Building Family Night at STEM Hub: North Tulsa at the Tulsa Dream Center at 6 p.m. on Tues., Dec. 14, 2021. This year's theme for our Scale Model Gingerbread Competition is Innovative Spaces. Innovation has to start somewhere, so we want you to think about all the buildings, labs, and spaces where amazing advancements in STEM have taken place as you plan your design.
This special event will be an introduction to STEM Hub: North Tulsa, and all the programming that will take place during the next year. This event is for all families of all sizes and will include a family fun activity and food.
The registration deadline is 6 p.m. on Fri., Dec. 10, 2021. All materials will be provided.