What do you believe all students deserve during their schooling experience?
Undoubtedly, ideas like competence (literacy, numeracy, etc.) come to mind. Confidence, joy, expansive experiences, relationships, and so much more easily round out the top five. Opportunity. Inclusion. Support. Understanding. Safety. Now I'm at ten, and I'm only getting started. When I think about what kids deserve, one idea far outweighs the rest: students deserve caring adults.
The late, great Rita Pierson said it best in her 2013 TED Talk:
Every child deserves a champion, an adult who will never give up on them, who understands the power of connection, and insists that they become the best that they can possibly be.
Absolutely! Not one of the items on my list is just going to happen. Even if they do, they don't happen for everyone, and that's what we're all about–creating the best possible probability that EVERY child becomes the best they can possibly be.
Tulsa Regional STEM Alliance has long prioritized the celebration of adults who give their time, energy, and compassion to be champions in the lives of children across our community. Whether it's the educators we support, the STEM professionals who serve as robotics coaches and judges, or the math mentors engaging with young minds through math-y board games, everyone contributing to the inspiration and preparation of our youth holds a special place in our hearts.
This past month, we marked a significant milestone: the 10th year of our Flight Night gala. From its inception, this event has acknowledged that STEM innovators are the ones propelling our students to greater heights. Over the past decade, we've celebrated four exceptional educators each year for their outstanding and imaginative contributions in the classroom, at the district level, or within the community. This year, under the theme "Heroes of Progress," we recognized four new educators, and I cannot express enough how thrilled I am to be part of an organization and a community that truly regards our teachers as heroes.
This year, Debra Worley (Choctaw-Nicoma Park Public Schools), Heather Ross (Union Public Schools), Amy Bracher (Tulsa Public Schools), and Reese Hundley (Broken Arrow Public Schools) received special recognition and $2,500 for their amazing efforts. Reese Hundley received an additional $2,500 when he received this year's top honor as the 2023 Siegfried STEM Educator of the Year. Be sure to read more about these extraordinary educators later in the newsletter or here! Their impacts in the classroom are just so awe-inspiring!
In so many ways, these four represent the best of us. They are the kind of individuals you know are going the extra mile to engage their students and elevate the work of their peers. Every child deserves a hero like them, and the beauty of our community is that heroes can take many forms. As Rita reminds us, the role that is so desperately needed by our students can be played by any adult who simply believes, connects, and insists. It's a basic commitment that anyone can make, regardless of what they teach, where they volunteer, or even how good they are at any of those things. The thing kids need most—and deserve—is an adult who shows up and tries.
Being a champion for our youth doesn't end in the classroom. As mentioned earlier, we witness community members from diverse backgrounds making unique connections and inspiring our young minds. Being a mentor for a student can take many forms, and Tulsa Regional STEM Alliance is working to find new mentors today!
If you or someone you know is interested in positively impacting the lives of our community's youth, please keep an eye on our newsletter for upcoming opportunities. We are actively expanding our Me and My Math Mentor program across Tulsa schools and will need upwards of 150 volunteers to realize that effort. Additionally, we need 60 volunteers for the Science Fair, 20 for SeaPerch (our underwater robotics competition), and another 20 for our Women in STEM event celebrating Sonia Kovalevsky. There are tons of opportunities to be a mentor hero. Sign up and give it a shot! Our students deserve you.
–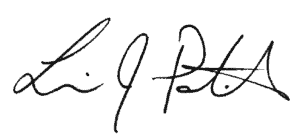 Levi Patrick
STEM is Everywhere | STEM is Everyone | All are Welcome