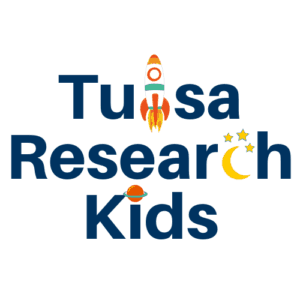 2020 Event Cancelled
With the addition of the
Tulsa Regional Science Fair
, TRSA has elected not to host a 2020 Tulsa Research Kids event. Students and educators interested in research, are encouraged to participate in this new program. If you have any questions, please contact us at
info@tulsastem.org
.
A revival of problem-solving through creative and critical thinking
The Tulsa Regional STEM Alliance and Flight Night are excited to announce a new partnership with DreamUp, an organization that allows students to launch their research to the International Space Station and beyond! Join us in bringing space to your classroom and your classroom to space.
Registration Closed
This event has passed. If you'd like to receive an email when the event details for 2020 have been updated, please sign up with the button below.
Notify Me When Event is Updated
Friday, October 11

9 AM – 2 PM


Tulsa Air & Space Museum & Planetarium

3624 N 74th E Ave
Tulsa, OK 74115


Contact:



Details & Teacher Registration
Prizes:
The top three research proposals in each grade band at the event will be recognized:

Elementary School
Middle School
High School

Top 5 Teams, including virtual submissions, will advance on to the finals. Judging will take place the week of November 25-29. The top 3 teams will get to launch their experiment in May 2020.
Agenda:
9:00-9:15
Welcome
9:15-9:50
Guest Speaker
10:00-1:00
Grade band rotation among:
Poster Presentations
Lunch & Planetarium Experience
Stomp Rocket Activity & Museum Tour
1-2:00
Closing & Awards
Innovators: K-12 students are invited to devote their minds and might to proposing a research experiment to go on the International Space Station. Research proposals should include:
Topic
History
Hypothesis
Action:
Study and propose your own research experiment to go on the International Space Station.
Students will prepare a 3' x 4' research poster to present their proposal on Friday, October 11. The students will interact with fellow researchers from across the region and learn all about space. To allow for the greatest learning opportunity for all Oklahoma students, virtual submissions will also be accepted.
A panel of researchers and experts in STEM will judge the student posters. 1st – 3rd place posters in elementary, middle, and high school will receive ribbons. The top 5 finalists across all grade bands will move on to the final round.
Research Examples
Poster Guidelines and Tips:
Size
The maximum allowed size for a poster is 48" x 48".
For display at Tulsa Research Kids, all posters must be free-standing (e.g., tri-fold) or students will be responsible for bringing their own easels.
Posters are usually in landscape (horizontal) orientation, but portrait (vertical) or square is also allowed. Some suggested sizes (inches) are 30×40, 36×36, 42×42, or 36×48.
Some templates are available from this site: https://www.genigraphics.com/templates. Note that some of the templates offered on this site are too large for Tulsa Research Kids posters.
Design
Most posters are designed using PowerPoint.
Don't write long paragraphs – use graphics and bullet points whenever possible.
UCLA has a great guide at http://www.ugresearchsci.ucla.edu/pdfs/DesignPosterPresentation.pdf
Presentation
Poster presentations are usually very interactive, and students should expect to present to a large number of people throughout the session.
Most visitors will expect to spend up to 5-10 minutes at the most at a poster.
Students should prepare a basic presentation under five minutes that explains the project. It should follow the flow of the poster and answer these questions:

What is the project, and why is it important?
What did you research to accompany your proposal?
What is your hypothesis?
What "future work" would you or anyone else do to continue this research?
DO expect frequent interruptions with questions.
DO expect people to come and go often.
DO be prepared to answer questions about anything on your poster.
DON'T be afraid to say "I don't know," but DO suggest how someone might find out the answer based on your research.
Additional Research Resources
Volunteers:
Many judges are needed to help make this event possible. Consider judging virtual submissions October 2-8 or joining us on October 11!
Volunteer Registration
Sponsored by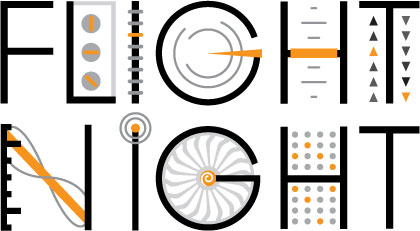 Held in partnership with