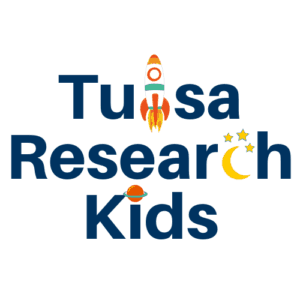 ---
A revival of problem-solving through creative and critical thinking.
---
Friday, November 2
9 AM – 2 PM
Tulsa Community College
Riverside Campus
112 W. Beechcraft Drive
Tulsa, OK 74132
[/column]
Teacher Registration
Prizes:
Categories:

Elementary School
Middle School
High School

Teacher: $100 & Class field trip to STEM partner

1st place: $100

2nd place: $75
Agenda:
9:00-9:15
Welcome
9:15-9:45
Guest Speaker
9:50-10:30
Industry Panel
David Snell, Civil Air Patrol
Steve Howe, GRDA
Grant Wiseman, Birds Eye Film and Photo
Tim Boknecht, Fox23
10:35-11:20
Guest Speaker
Dr. Kaveh Ashenyai, PhD, PE, University of Tulsa
11:20-12:20
Poster Session/Drone Career Fair
Students are invited to present poster presentations at this time and/or visit with employers.
12:20-1:05
Academic Panel/Lunch
Dr. Peter LoPresti, University of Tulsa
John White, Tulsa Technology Center
Robert Sparking, Rogers State University
Tommy Henderson, Tulsa Community College
Bennie Thurman, Spartan College of Aeronautics and Technology
1:05-1:30
Drone Demonstration
TCC-Inspire
1:30-2:00
Closing Remarks and Networking
Innovators: K-12 students are invited to devote their minds and might to one or more of the following challenges:
What is the history of drones?

What advantages do drones have over more familiar means of flight?

What are the applications of drones in military, meteorology, CSI, agriculture, distribution, construction, scientific research, first response and energy?

What are the safety, technology and regulatory challenges associated with drones?

What are the potential future uses of drones?

How could a drone be changed/modified/adapted to other uses or to improve/increase its effectiveness?

What are the current and future careers associated with drones?

What are the parts of a drone and how do they work together to make it fly?
Or other facets of drone technology you're interested in researching!
Action:
Study and answer one of the above questions.
Students will prepare a 3' x 4' research poster to present their findings at the Drone Fly-In on Friday, November 2. The students will interact with fellow researchers from across the region over the lunch period for the event.
A panel of researchers and experts in STEM will judge the student posters. 1st – 3rd place posters in elementary, middle, and high school will receive ribbons.
Poster Guidelines and Tips:
Size
The maximum allowed size for a poster is 48" x 48".
To make mounting easier, we recommend that they are no wider than 42 inches.
Posters are usually in landscape (horizontal) orientation, but portrait (vertical) or square is also allowed. Some suggested sizes (inches) are 30×40, 36×36, 42×42, or 36×48.
Some templates are available from this site: https://www.genigraphics.com/templates. Note that some of the templates offered on this site are too large for Tulsa Research Day posters.
Mounting
Most posters at conferences are printed professionally, in color. They are either laminated or printed on thick and durable material. They are usually not mounted on foam board so that they can be carried rolled up.
This type of printing typically costs around $100 at a print shop like FedEx Office. Some school or university libraries or print shops offer these printing services for students and faculty at a much cheaper rate.
If cost is an issue, unlaminated black and white posters are acceptable, but not preferred. Print shops like FedEx Office typically offer inexpensive large-format black and white printing. For example, Staples offers an "Engineering Prints in B&W" service for $7.29 for 36×48.
At Tulsa Research Day posters are mounted using Velcro. Presenters should bring enough of the "hook" (or rough) side of Velcro strips or dots to hang the poster.
Design
Most posters are designed using PowerPoint.
Don't write long paragraphs – use graphics and bullet points whenever possible.
UCLA has a great guide at http://www.ugresearchsci.ucla.edu/pdfs/DesignPosterPresentation.pdf
Presentation
Poster presentations are usually very interactive, and students should expect to present to a large number of people throughout the session.
Most visitors will expect to spend up to 5-10 minutes at the most at a poster, although some interested ones may stay much longer with questions.
Students should prepare a basic presentation under five minutes that explains the project. It should follow the flow of the poster and answer these questions:

What is the project, and why is it important?
What methods did you use to do this research?
What were the conclusions or outcomes that you discovered?
What "future work" would you or anyone else do to
continue this research?
DO expect frequest interruptions with questions.
DO expect people to come and go often.
DO be prepared to answer questions about anything on your poster.
DON'T be afraid to say "I don't know," but DO suggest how someone might find out the answer based on your research.
Additional Research Resources
Partners:
This event is dedicated to current efforts underway in drone-related research and also as that pertains to workforce.
We've invited a variety of industry professionals to speak about how drones are being utilized currently and where they'll take us in the future.
Additionally, K-12 students will present their own research on drones.
UAS employers are invited as well to attend and/or host a display booth for $50 at the event. To confirm your booth registration, please contact Beth Wild, beth.wild@tulsacc.edu.
Partner Registration
Sponsored by

In Partnership With