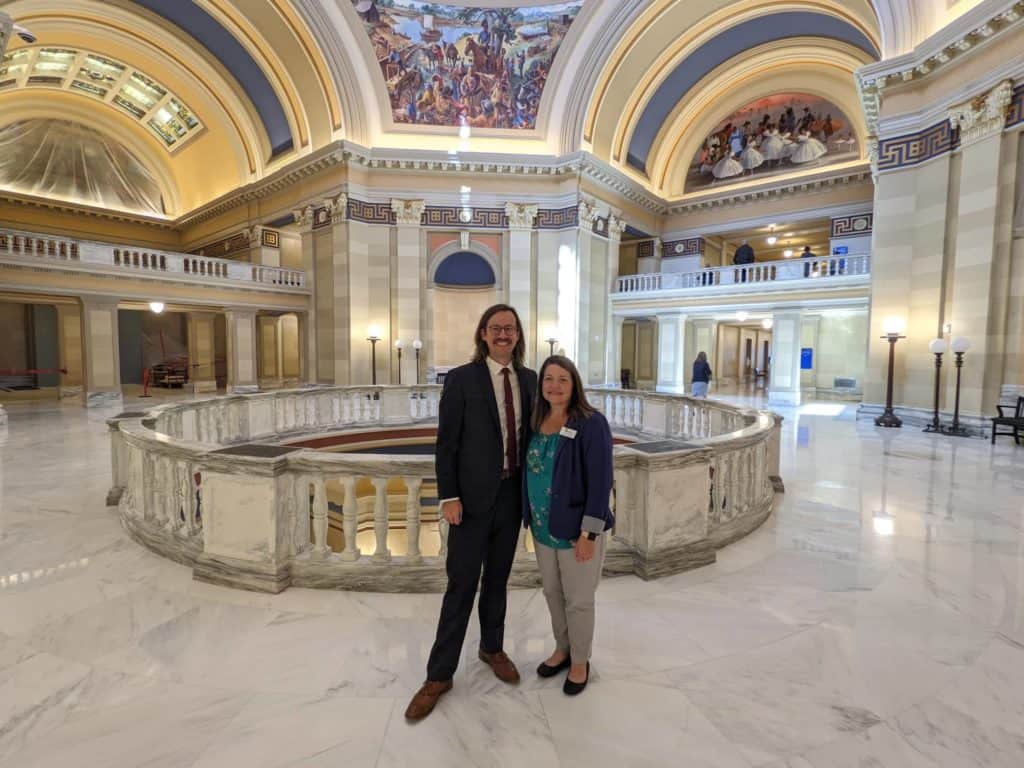 Tulsa Regional STEM Alliance presented at the Oklahoma capitol as part of the Legislative Interim Study on Computer Science Education.
Levi Patrick, executive director for TRSA, provided insight into the ongoing and demanding work required to cultivate a computer science education ecosystem that inspires and prepares students for their future in technology. As the policy work is shaped in the coming legislative session, it is essential for legislators to hear and learn from this presentation and the accompanying study.
"The need for CS-capable students is dramatic, and we must be ready to meet that need by preparing a robust CS educator workforce," Patrick said. "Through a shared vision and adequate funding, we will be able to equip and empower students to see a tech-enabled future where they feel they belong, are prepared, and their path is clear and achievable. While the policies and funding are worked out at the capitol, the members of TRSA and its alliance partners will continue to equip CS educators and create enriching CS experiences for students."
The work required to fully realize a robust CS education landscape is monumental. According to comments from presenters at the Interim Study, fewer than 4 percent of Oklahoma schools offer CS courses. With no dedicated funding stream for CS education, educators and school leaders have created CS programs from the ground up out of sheer will. Other data presented showed that zero educators were prepared to teach CS in a traditional pre-service preparation program in Oklahoma universities in the last two years.
TRSA contributed to the study because of its leadership in the development of the CS for OK Strategic Plan, co-led by CS Program Manager Kristen Tanner and Program Director Emily Mortimer, and because of the successes of TRSA partners who relentlessly work to ensure CS is accessible to all. Prior to his role at TRSA, Patrick served as Oklahoma's first Director of Computer Science at the Oklahoma State Department of Education and led the development of the state's first Oklahoma Academic Standards for Computer Science.
In light of these realities, the TRSA presentation emphasized the need to recruit, prepare, retain, and elevate the STEM teaching workforce through substantial and sustained investments and carefully constructed policies.
You can view the full presentation here.
You can view the press release from the House of Representatives here.