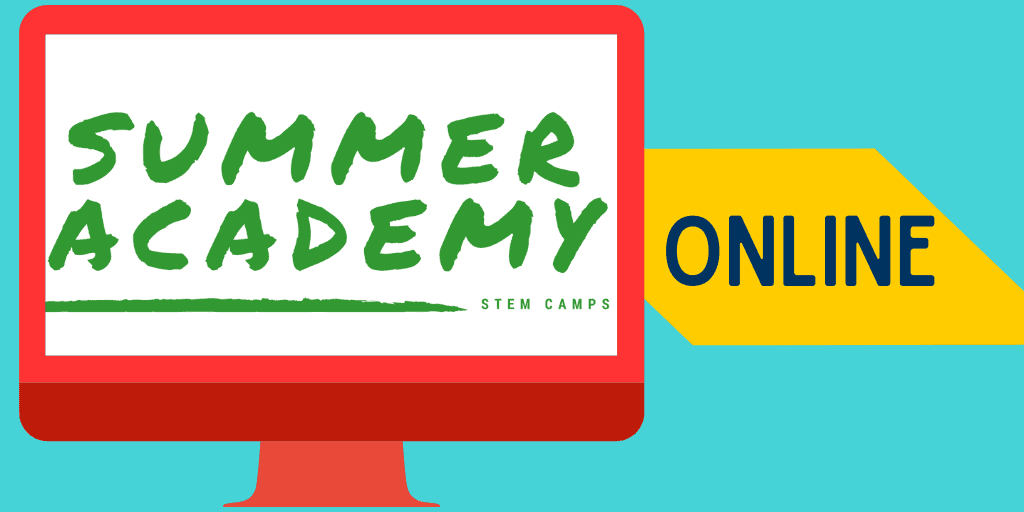 Event Details Coming Soon!
In order to ensure the health and safety of our community during the COVID-19 outbreak, many of our programs have gone virtual. Thank you for your understanding as we strive to keep all students safe. If you have any questions, please contact us at
info@tulsastem.org
.
We're still planning the final details for this event, but if you'd like to receive an email when more information is posted, please sign up with the button below.
Notify Me When Event is Updated
In 2020, TRSA is once again offering "The Summer Academy," a series of camps designed to engage, educate, and inspire students by using their interests to teach STEM concepts.
Virtual Summer Camp Framework:
Going virtual means that more students than ever before will get to experience these STEM learning camps. Here are our levels of participation:
STEM Campers – TRSA is able to accept more students than ever into these camp experiences. When accepted, students can expect:

To receive a STEM Camp Toolkit in the mail prior to the start of camp. This will include all the materials and resources needed to engage in a series of unplugged activities relating to that camp.
Be able to enter into an online learning environment where students, facilitators, and STEM professional mentors can safely interact.
Have access to a number of pre-recorded videos (interviews with STEM professionals, demonstrations, tours, etc.) and online resources (presentations, games, escape rooms, etc.)

Summer STEM Club members – We're no longer limited by the size of the classroom or how many students we can transport. This means that all students across Green Country can join the Summer STEM Club and have access to:

All the instructions and materials lists for our unplugged activities.
The pre-recorded videos (interviews with STEM professionals, demonstrations, tours, etc.) and online resources (presentations, games, escape rooms, etc.)
How to Participate:
STEM Campers have already been selected based on applications received by the original March 31 deadline.
All other students are encouraged to complete the waitlist application in order to be considered for any open spots at the STEM Campers level.

Paper applications can be accessed here.
Summer Camps are offered at no cost to participants.
Camps are listed by the grade the student will be entering in the Fall of 2020.

STEM Campers will receive program information via mail and email.
All waitlist campers are part of the Summer STEM Club and will receive email notifications when camps go live that fit their age range and interests. Should we have extra STEM Camp Toolkits, we'll send those to those registered on our waitlist.
Registration is not required, but encouraged for students interested in participating at the Summer STEM Club level. Interested participants will check back on this webpage for a link to the online learning platform the day it goes live.
Donations Accepted!
Thanks to our vibrant funding community, TRSA is able to provide our STEM opportunities at no cost to participants. If you would like to join this team of individual, corporate and philanthropic donors to ensure that these opportunities are available to students and educators, please consider making a donation below. In 2019, the average cost of a week long camp for one student was $200. Together we are building broad, deep, and innovative STEM pathways for all students to access high-impact careers.
TRSA Camps
Sponsors
Presenting Sponsors
Exploration Sponsors
Catalyst Sponsors