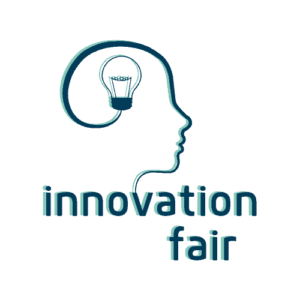 STEM is the fabric of innovation. The engaging crossroads of science, engineering, technology, and mathematics call our students to wonder, create, imagine, and design.
K-12 students are invited to apply to compete in TRSA's Innovation Fair sponsored by the Lobeck Taylor Family Foundation. Students will brainstorm, research, and propose solutions to real-world problems under the guidance of local STEM professionals.
"Innovation is seeing what everybody has seen and thinking what nobody has thought."
–Dr. Albert, Szent- Györgyi
Details
Through the virtual Innovation Fair program, students will:
1. Think of five "I don't like it when…" statements (e.g. I don't like it when my cereal spills over the side of the bowl). The students then narrow the statements down to the problem that is most interesting to the student.
2. Research what others have done to prevent the problem or to solve the problem once it has occurred.
3. Create a sketch or build a physical prototype of the student's proposed solution to the problem.
4. Build a business plan for developing the solution.
5. Create a marketing plan for the solution.
Format:
The virtual program is designed to encourage students to think through problems they see in their community and challenge them to find or design solutions. Through a network of STEM professionals, students will receive feedback during each phase of their proposal. At the conclusion of this program, students will submit their final pitch for awards and prizes. See the program timeline below.
Eligibility:
The program is free of cost. Prizes will be sent to winners.
K-12 students from across Oklahoma are welcome to participate.
Benefits
Have a direct role in creating prototypes for solutions to interesting real-world problems
Gain important entrepreneurship, public speaking, decision-making, and team-building skills. Develop a network of support and mentors through exposure to STEM leaders across Tulsa!
Consider an Oklahoma in which the arc of our students' futures is carved by the greatness of the dream in their hearts rather than their zip codes.
Timeline
Registration is due due Fri., Dec. 10, 2021. The Innovation Fair will take place via FlipGrid Dec. 13 – 17, 2021.
Resources
Famous Inventors
Steps of the Engineering Design Process
How to Brainstorm: 4 Ways to Get the Creative Juices Flowing
Thinking about Thinking
The 6 Online Research Skills Your Students Need
How to Make Your Own Blueprints of Your Invention
What will it cost to produce (approximately)?
Free Logo Design – Canva
Free Website Design – Wix
6 Steps for Writing a Sales Pitch
Design Squad Global
Volunteers/Mentors
Are you a STEM professional interested in engaging with students and shaping their STEM identity?
Sponsored by: