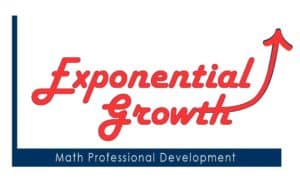 Event Subject to Change
In order to ensure the health and safety of our community during the coronavirus (COVID-19) outbreak, we are reviewing our spring events. Please check the website and your emails often, as details are subject to change.
Click here
to learn more about TRSA's COVID-19 response.
Join the Tulsa Regional STEM Alliance and Northeastern State University for training for math educators!
In this year-long professional development experience, teachers will discover ways to empower students to experience mathematical freedom while putting down deep roots in a growth mindset approach to mathematics.
Come join in the fun as we plan for opportunities to:
Collaboratively explore ways to increase student learning and engagement
Enhance teacher content knowledge with connections to the Oklahoma Academic Standards
Expand teachers' instructional strategy toolkits
Acquire free classroom resources
Grade band specific topics including fractions, decimals, proportional reasoning, geometry, and measurement
Cost: Free! All tuition and materials are included, and teachers will receive a stipend for participating.
2022-2023 Workshop Dates:
K-2nd: June 16-17, 2022 from 8:30am-2:30pm with follow up days October 8, 2022 and February 18, 2023
3rd-5th: July 25-26, 2022 from 8:30am-2:30pm with follow up days October 22, 2022 and March 4, 2023
6th-8th: July 28-29, 2022 from 8:30am-am-2:30pm with follow up days November 5, 2022 and March 25, 2023
---
This PD is made possible by