[responsive_menu]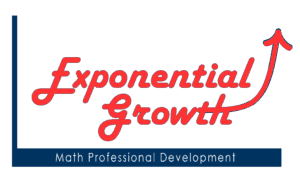 Event full
No spots remain for this PD. Sign up for our newsletter to receive the latest news on our events!
Join the Tulsa Regional STEM Alliance and Northeastern State University for a training for elementary math educators!
In this professional development experience, teachers will discover ways to empower students to experience mathematical freedom while putting down deep roots in a growth mindset approach to mathematics.
Come join in the fun as we plan for opportunities to:
Collaboratively explore ways to increase student learning and engagement
Enhance teacher content knowledge with connections to the Oklahoma Academic Standards for Mathematics Grades 3-5
Expand teachers' instructional strategy toolkits
---
Where
Northeastern State University
Broken Arrow Campus
When
Professional Development:
July 23-24
Follow-up days:
September 29 & March 2
Stipend
Professional Development:
$75/day
Follow-up days:
$50/day
---
---
This PD is made possible by