Tulsa Raft Race STEM School Challenge
Event Navigation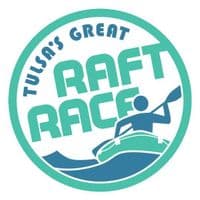 Building a raft is easy. Building a raft that floats- now that is science. We are very proud to join forces with American Airlines to provide a unique learning opportunity for Tulsa area students. What better way to teach kids STEM (Science Technology Engineering Mathematics) principles than with hands-on, raft building curriculum. Apply to be one of ten schools that receive free entry to participate in Tulsa's Great Raft Race in the STEM School Challenge.
Teams will Compete For
Best Engineered Raft
Best in Show
Most Creative
Fastest Down the River
Register
10 teams
Participating schools will be given a STEM Raft Race Curriculum to teach prior to raft construction and then to guide raft construction via STEM Education Principles
5-10 participants per team.
Adults must be present on raft.
Available age ranges are 12 and above.
TPS Schools and other local area schools.
Sponsor Engineers are available to help teach curriculum, design rafts, and aid in school build days.
Raft building materials are not provided.