Innovations Fair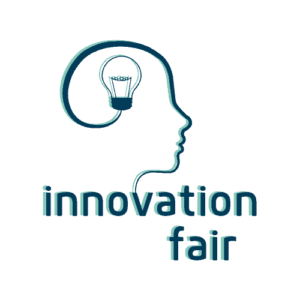 K-12 students are invited to apply to compete in TRSA's virtual Innovation Fair sponsored by the Lobeck Taylor Family Foundation. Students will brainstorm, research, and propose solutions to real-world problems under the guidance of local STEM professionals.
STEM is the fabric of innovation. The engaging crossroads of science, engineering, technology, and mathematics call our students to wonder, create, imagine and design.
Consider an Oklahoma in which the arc of our students' futures is carved by the greatness of the dream in their hearts rather than their zip codes.
Imagine Green Country – a bold new frontier of innovation in which every girl and every boy are empowered to chart their own courses. Think about northeastern Oklahoma – driven by a generous "can do " spirit – building broad, deep and innovative STEM pathways for our children to access high impact careers. Dare to dream of Tulsa serving as a national exemplar in inspiring and engaging tomorrow's innovators.
The future of citizens of Green Country, of Oklahoma, and indeed our nation rests on our successful passing of the innovation baton to the next generation of dreamers. STEM education is the baton we must pass and encourage our students to sprint!
Through the virtual Innovation Fair program, students will:
1. Think of five "I don't like it when…" statements (e.g. I don't like it when my cereal spills over the side of the bowl). The students then narrow the statements down to the problem that is most interesting to the student.
2. Research what others have done to prevent the problem or to solve the problem once it has occurred.
3. Create a sketch or build a physical prototype of the student's proposed solution to the problem.
4. Build a business plan for developing the solution.
5. Create a marketing plan for the solution.
Eligibility:
The program is free of cost. Prizes will be sent to winners.
K-12 students from across Oklahoma are welcome to participate.
Format:
The program is designed to encourage students to think through problem they see in their community and challenge them to find or design solutions. Through a network of STEM professionals, students will receive feedback during each phase of their proposal. At the conclusion of this program, students will submit their final pitch for awards and prizes. See program timeline below.
Event Timeline:
Below is the proposed feedback timeline. Students are welcome to:
Participate in each step and receive suggestions and help from area STEM professionals
Join in late and participate in which ever step we're on
Or simply skip to Step 4 and submit your pitch by April 17.
April 1 – STEP 1: Initial Ideas/Registration Due
April 6 – STEP 2: Select Problem Statement, Research Solutions & Sketch/Prototype
April 8 – Mentors Provide Feedback
April 13 – STEP 3: Business & Marketing Plan Due
April 15 – Mentors Provide Feedback
April 17 – STEP 4: Final Proposal Due
April 18 – Judging
April 25 – Announce winners
Sponsored by