Global Game Jam® Tulsa
Event Navigation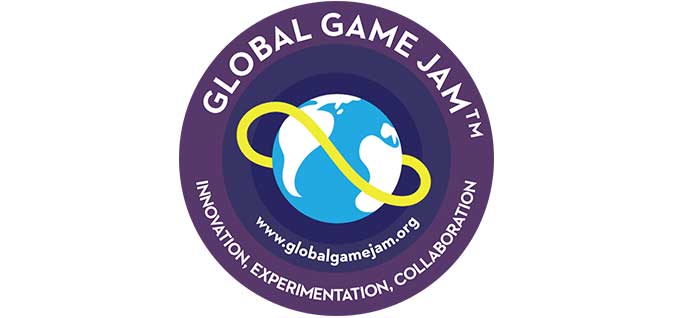 Welcome to the second annual Global Game Jam Tulsa, presented by the University of Tulsa! This event will challenge you to make new friends, work together as a team, and build a functioning video game from scratch! This will be a bring your own computer event (BYOC), so be sure that you bring along everything you might need (monitor, accessories, etc). A laptop is recommended! Portable hard drives and thumb drives to help transfer files are a great idea too.
Questions?
What is a game jam anyway? How do I prepare? Check out our FAQ!
Site Information
We'll have limited snacks and drinks on site, along with a catered meal or two (details forthcoming). We're also located on the beautiful University of Tulsa campus, and there are many restaurants nearby, so there will be plenty of options whenever you and your team need a break.
Participants will have keyed access to the Global Game Jam Tulsa location. Doors will remain locked on the outside during the event for non-participants. During the weekend of the event, the jam facility will be closed and locked from the hours of 11:30 pm to 6:00 am the following day. We suggest teams use these hours to decompress, eat, and get some sleep!
Orientation Sessions
For those who have never participated in a game jam before, we will be hosting two orientation sessions prior to the big event! Both will take place at Tulsa's Central Library downtown. These sessions will give you all the info you need to get ready for Global Game Jam Tulsa. We'll even tell you how to start practicing if you've never made a game before. Dates and times are:
Sponsors
We are tremendously thankful to the partners that made Global Game Jam Tulsa a reality, including University of Tulsaand the George Kaiser Family Foundation. Interested in turning your game creation skills into a career? Check out the University of Tulsa's Computer Simulation and Gaming degree program!
Media Consent
Your registration as a participant in Global Game Jam Tulsa serves as your consent to being photographed, filmed and/or otherwise recorded. Your registration constitutes your consent to such photography, filming and/or recording and to any use, in any and all media, of your appearance, voice and name filmed or photographed by the event organizers during the weekend of January 26-28, 2018. Such film or photographs may be used to promote either Global Game Jam Tulsa or the University of Tulsa.
Website:
Hours:
Friday, January 26: 4:30pm – 11:30pm
Saturday, January 27 6:00am – 11:30pm
Sunday, January 28 6:00am – 8:00pm
(NOTE: Site is not open 24 hours a day. Be sure you have somewhere to sleep!)
Who Can Participate:
Anyone (limited to 75 participants)
Age Restrictions:
18+ (minors may participate if accompanied by a legal guardian at all times)
Available Tools or Technology:
Power and internet available throughout the building
Auditorium Space:
This site has auditorium space available for post-Jam presentations.