Free Python Coding & Materials Science Workshopat OSU-Tulsa
May 30, 2019

-

May 31, 2019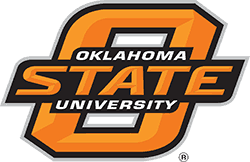 Register for Free Python Coding & Materials Science Workshop
at OSU-Tulsa
Overview
During this hands-on workshop, you'll learn to code using Python–a powerful, interpreted, open-source language available for most operating systems. It is easy to learn and lets you work more quickly than other programming languages.
Additionally, you'll tour OSU-Tulsa's Helmerich Research Center and learn about developments in the field of materials science and engineering.
Workshop Highlights
Introduction to Python
Programming with Python for Materials Science
Tour of Helmerich Research Center
Introduction to Materials Science
Lunch and snacks included
​​​​​Dates
May 30 | 10:30 a.m. – 4:30 p.m. &
May 31 | 9 a.m. – 4:30 p.m.
Cost
There is no cost to attend this workshop. It is being funded by the Materials Research Society Foundation and organized by the Materials Research Society – OSU Chapter. Pre-registration is required.
Registration
Registration is open to entering high school juniors, seniors and college students as well as current college students. Space is limited, so pre-registration is required. Deadline to register is May 26, 2019.
Check-in Location
Oklahoma State University-Tulsa
Helmerich Research Center
526 N. Elgin Ave.
Tulsa OK 74106