Cybercity Workshops
July 13, 2020

-

July 31, 2020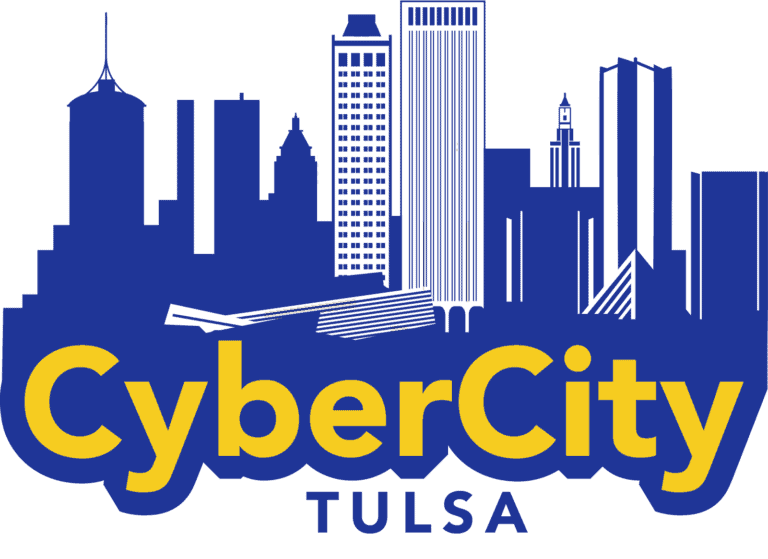 CREATING A WORKFORCE OF CYBER-TRAINED TEACHERS
CyberCity Teacher Workshops
2020 – 2023
The goal of the multi-year CyberCity Initiative is to infuse cyber education in every school, eventually in every classroom in the Tulsa metropolitan area, energizing a generation of students who may well transform the city and its economy.
CyberCity Teacher Workshops will be conducted to stimulate and enhance curricular and extra-curricular activities for elementary, middle schools and high schools that introduce students to cyber and cyber security topics, careers and skills through grade-appropriate standards-based activities. Workshop activities will include hands-on labs, cooperative games and competitions, and content lessons in a variety of classroom settings.
Summer Workshops – the Virtual Workshop
One, three-week workshop will be conducted in July 2020 for middle school and elementary school teachers. Enrollment in the workshop will be capped at 100 teachers. Groups of two to four teachers from Tulsa-area schools are encouraged to participate in a workshop to create critical mass, foster collaborative efforts during the academic year and infuse cyber curricula and activities in their schools.
Cyber and security concepts will be imparted through "hands-on" activities designed for middle and elementary school classes. Content will be delivered through weekly "live sessions" on Monday mornings and recorded sessions available for participants throughout the week. The activities will include projects, games, and exercises that are both content-rich and entertaining. The summer teacher workshop will cover cyber security and best practices, online safety, cyber ethics, the Internet of Things, robot programming as well as the critical infrastructure, cryptography and coding in the Python programming language. Emphasis will be placed on introducing coding activities, especially for inexperienced teachers, and discussing how coding might be incorporated systematically in their curricula.
Each teacher will receive a $600 stipend for participating in a summer workshop, a Raspberry Pi with a keyboard and mouse, flash drive with instructional materials, an m-Bot along with other instructional materials.
Creating a Community of Cyber-Trained Educators
Supporting the cohorts of teachers throughout the year—and in future years—is a priority. An interactive website will be developed for teachers to share ideas and ask questions, helping create and maintain an online cyber community. The online community will also enable teachers to collaborate and share lesson plans and learning materials.
Elementary and Middle School Teacher camps will be held July 13 – July 31
To Apply:
Elementary Teacher Camps Application
Middle School Teacher Camps Application
For more information, please contact Professor Kimberly Adams at kimberly-adams@utulsa.edu or Dr. Sujeet Shenoi at sujeet@utulsa.edu