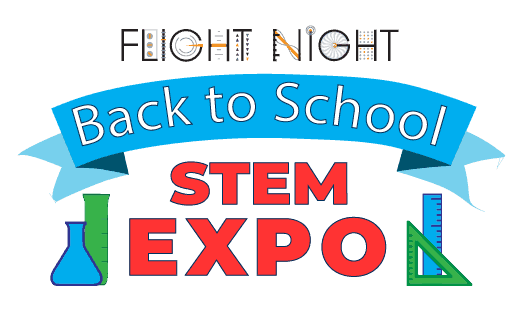 The Tulsa Regional STEM Alliance is proud to introduce its newest event: The Inaugural Flight Night Back to School STEM Expo powered by the Tulsa State Fair and Cox Media Group.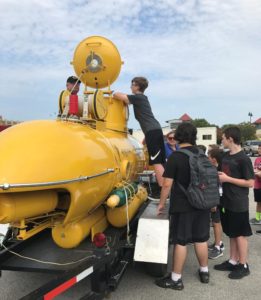 This event is an expansion of the former STEM Exploratorium and is part county fair, part science fair, part job fair and all fun! The Flight Night Back to School STEM Expo will be on Friday, September 14th and will feature more than 50 local businesses, nonprofits and organizations in a series of hands-on, curiosity-driven activities and experiences.
Whether you're a teacher, a partner, or a family, join us as we ignite students' passions for science, technology, engineering and math (STEM). This year's event will feature two parts: a classroom event from 10 am-1 pm and a family portion from 2-5 pm. We look forward to joining educators, students, and families for a day of STEM fun!
---
Friday, September 14, 2018
10:00 am – 5:00 pm
Classroom event: 10 am-1 pm
Family event: 2 pm-5 pm
Exchange Center at Expo Square
4145 E 21st St., Tulsa, OK 74114
Contact:
Jaime Christensen
Jaime.Christensen@TulsaSTEM.org
918-779-4910 x200

Teachers:
Bring your 6th – 8th grade students to the Flight Night Back to School STEM Expo to create, learn, and discover STEM professionals through a variety of activities. Each school may bring up to 40 students and lunch will be provided. Each class is invited to enter the Tulsa State Fair Kinetic Sculpture Contest.
Deadline to register is September 7.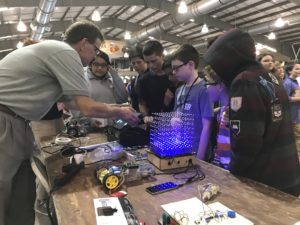 Local businesses and organizations will provide hands-on, interactive activities for your students. Students will be exposed to creative and problem-solving situations with the guide of STEM mentors.
Deadline to register is September 7.
---
---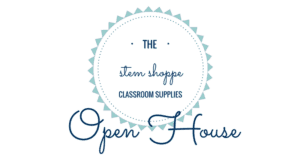 Join us during the Flight Night Back to School STEM Expo for a STEM Shoppe Open House!
Collect free classroom supplies.
Borrow equipment and other materials.
Discover ways to access free curriculum and supplies throughout the school year.
Familes:
Join us for a day of hands-on fun with science, technology, engineering, and math (STEM)!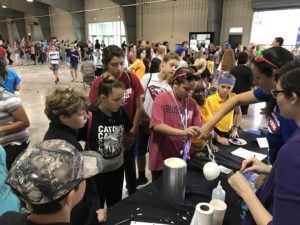 The family portion of this event will be from 2 pm-5 pm on Friday, September 14th. No registration is needed for families.
Companies / Organizations:
The purpose of the event is for companies and organizations to provide interactive booths to showcase potential STEM careers to students in a fun, hands-on way.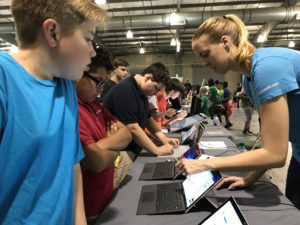 A range of industries may be showcased such as engineering, design, manufacturing, and more. With your help, we can show students what their possible future career could look like!
Deadline to register is September 3.
Example Hands-on Activities
---
Register
Volunteers: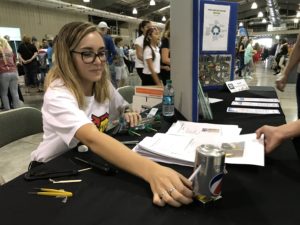 We need volunteers to help with set up, registration and break down of the event. If you're interested in donating a couple of hours to help STEM education in Tulsa, please contact us!
Sign Up Online
Event Zones:
Aerospace Hangar
---
CS Hack
---
Design Lab
---
Energy Field
Emerson
TD Williamson
Williams
---



---

Health Zone presented by Community Care College
---
---
Maker Space presented by Oklahoma Technical College
Nabolz
Selser Schaefer
Tulsa Glassblowing School


---
Sports Arena
---
STEM U
---
Storm Chasers
---
---
Town Square presented by
Dr. Jeff Long's Children & Family Eye Care
---
Touch-A-Truck
City of Tulsa
Oklahoma Aquarium
QuickTrip
Tulsa County Sherrif's Office
Tulsa Fire Department
---
Wild Side
---
Interested in sponsoring an event zone? Please contact Cox Media Group for more information!
Enter the Tulsa State Kinetic Sculpture Contest to win up to $300 for your classroom!
---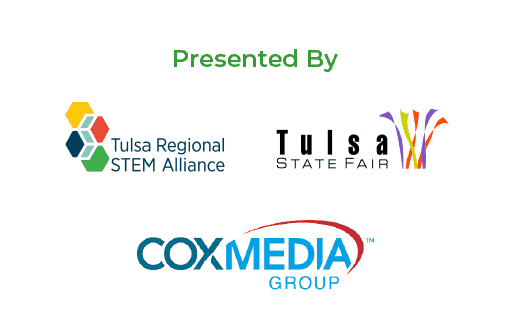 Title Sponsors