The Flight Night STEM Exploratorium is Tulsa's Science, Technology, Engineering and Math (STEM) Fair for 6th – 8th grade students. Part Science Fair, part Career Fair and part Engineering Fair, the event is designed to inspire future scientists, engineers and innovators! There will be hands-on, curiosity driven activities for students to be exposed to STEM fields. In partnership with the Tulsa State Fair, local businesses, organizations, and nonprofits will be present and provide these activities for the students.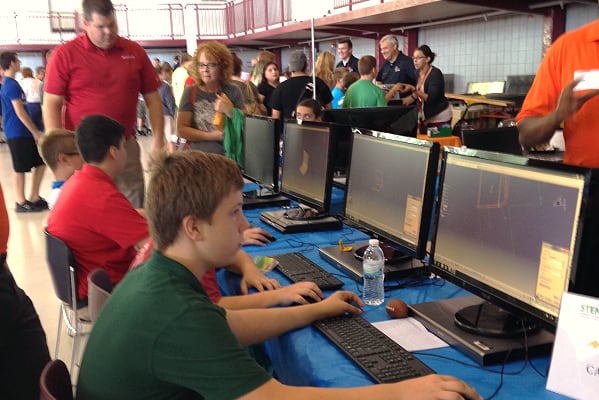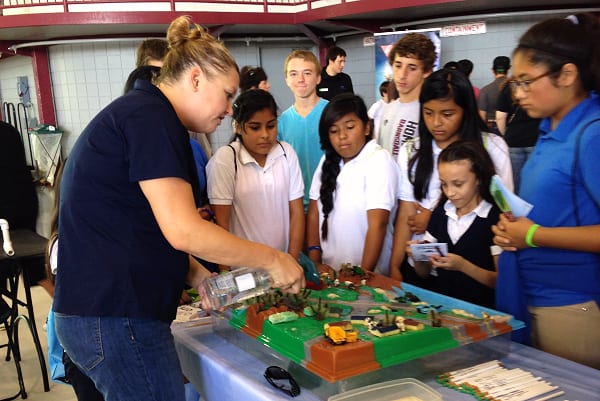 Thursday, September 21, 2017
10:00 am – 1:00 pm
Exchange Center at Expo Square
4145 E 21st St., Tulsa, OK 74114
Contact:
Jaime Christensen
Jaime.Christensen@TulsaSTEM.org
918-779-4910 x200
Details:
Teachers:
Bring your 6th – 8th grade students to the Flight Night STEM Exploratorium to create, learn, and discover STEM professionals through a variety of activities. Each school may bring up to 40 students and lunch will be provided. To attend, each school must bring at least one Roller Coaster to enter into the Tulsa State Fair Marble Roller Coaster Contest.
Deadline to register is September 14.
Local businesses and organizations will provide hands-on, interactive activities for your students. Students will be exposed to creative and problem-solving situations with the guide of STEM mentors.
Deadline to register is September 14.
Register Online | Download Form
Roller Coaster Contest Rules
Companies / Organizations:
The purpose of the event is for companies and organizations to provide interactive booths to showcase potential STEM careers to students in a fun, hands-on way. A range of industries may be showcased such as engineering, design, manufacturing, and more. With your help, we can show students what their possible future career could look like!
Deadline to register is September 14.
Register Online | Download Form
Example Hands-on Activities
Volunteer:
We need volunteers to help with set up, registration and break down of the event. If you're interested in donating a couple of hours to help STEM education in Tulsa, please contact us!
Sign Up Online | Download Form