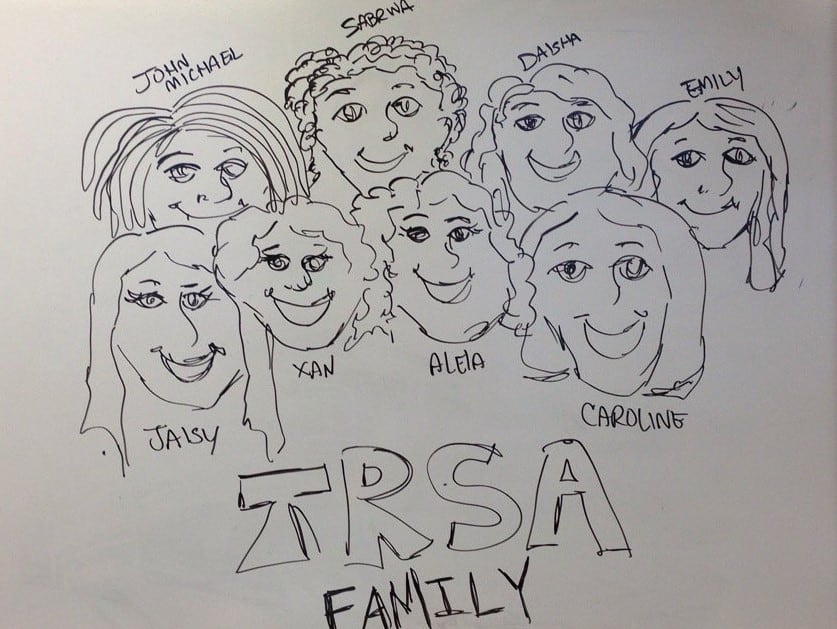 Our Team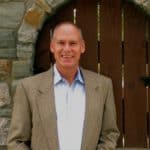 Ken Davis
Co-Executive Director
Ken.Davis@TulsaSTEM.org 9187794910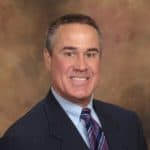 Mark Dalton
Co-Executive Director
Mark.Dalton@TulsaSTEM.org 9187794910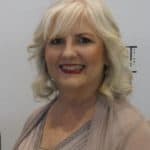 Xan Black
Program Director
Xan Black is the Program Director of the Tulsa Regional STEM Alliance (TRSA). Xan's drive, passions, and leadership of the Alliance supports all aspects of STEM education. She aligns the experience and wisdom of community partners with the need of educators and schools. She is responsible for project management, strategic planning, program implementation and more. Xan graduated with a Bachelor of Science degree in Petroleum Engineering from Texas Tech University in 1981. She worked for eight years in the energy industry in Oklahoma. In 2007, Xan earned a Master of Education degree with emphasis in Middle and Secondary School from Southwestern Assemblies of God University. She taught secondary math and science for 11 years at Mingo Valley Christian School. Xan and her husband, Jeff, have five adult children and have lived in Tulsa since 1990.
Xan.Black@TulsaSTEM.org 9187794910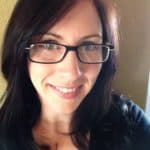 Emily Mortimer
Program Manager
Emily Mortimer is a rural Missouri native with a B.S. in Biology from Missouri State University, M.S. in Teaching, Learning and Leadership from OSU and currently pursuing a PhD in Curriculum and STEM from OSU.  Her professional experience includes 14 years in informal education at the Tulsa Zoo and Dickerson Park Zoo.  Over the years, her main job duties included behavioral training for various bird and mammal species, volunteer management, community partnerships, program development, curriculum writing, and education department management.  Eight years ago she was member of the founding team for the teacher professional development program, SENSEsational Science, which is now a TRSA program and has served over 400 Oklahoma teachers and given out over 32,000 hours of PD.  As a program manager at TRSA, Emily's main job duties include overseeing the Tulsa Resource Area for STEM Educators (TRASE) including STEM cart and kit development, OK Women in STEM and managing the SENSEsational Science program.  
When not at work, Emily enjoys spending time with her husband and young son building and exercising on American Ninja Warrior Obstacles in their backyard, hiking, gardening, baking, swimming and running.
Emily.Mortimer@TulsaSTEM.org 9187794910 x203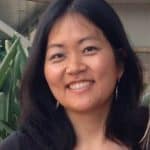 Jaisy Myers
Program Manager
Jaisy Myers is the Program Manager for the Tulsa Regional STEM Alliance.  She has a degree in Electrical Engineering from New Mexico Institute of Mining and Technology and spent 6 years as an electronics engineer for the United States Department of the Navy.  With a passion for STEM and teaching, she moved career paths to the not for profit sector, and works hard to build partnerships between STEM companies and professionals and their local community schools to build mentoring opportunities and programs.
Jaisy.Myers@TulsaSTEM.org 9187794910 x202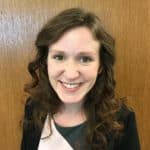 Aleia McNaney
AmeriCorps VISTA, Communication Systems Coordinator
Aleia McNaney is an AmeriCorps VISTA serving as a Systems Coordinator for TRSA. Originally from North Carolina, she moved to Tulsa in the fall of 2016. Aleia has a BA in Communication from Regent University. Her experience includes an internship in her congressman's D.C. office as well as a communications internship with a nonprofit working to fight human trafficking in Virginia Beach. As a Systems Coordinator, Aleia assists in TRASE development and social media marketing for TRSA.
Aleia.McNaney@TulsaSTEM.org
Jaime Christensen
Office Manager and Events Coordinator
Jaime Christensen is the the Office Manager and Events Coordinator for TRSA. She has a strong sense of devotion for the nonprofit sector and is excited to join in TRSA's efforts to develop STEM in the Tulsa area. She previously worked as a marketing and public relations professional at a trade association in Dallas. She has a strong background in events and communications. Jaime graduated from Northeastern State University in Tahlequah with a Bachelor of Business in Event Planning and a minor in marketing. She is an active member of Professional Convention Management Association (PCMA) and Public Relations Society of America (PRSA).
Outside of work, Jaime enjoys baking, playing soccer and spending time with her dog.
jaime.christensen@tulsastem.org 9187794910 x200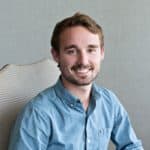 Josh Walton
Data and Evaluation Coordinator
Josh Walton has joined the TRSA team as the Data and Evaluation Coordinator. Josh is focusing research on program effectiveness and impact within organizations as he pursues his graduate degree in human relations at OU-Tulsa. Since moving to Tulsa three years ago, he has been active in nonprofits benefiting Tulsa education. He hopes to continue this passion within the STEM field, further strengthening youth education in the process.
Away from work, Josh enjoys running, disc-golf, hiking, and playing with his dog, Iris.
josh.walton@tulsastem.org