Professional Development
Explore professional development opportunities for STEM educators!
Whether you're a STEM educator in the Tulsa area, a teacher looking to find ways to incorporate STEM into your curriculum, or an educator passionate about innovative teaching, there's an opportunity for you! Our PD is free, and many pay teachers for their time. Rediscover your love of learning with these exciting options!
Tulsa Regional STEM Alliance PD
Rediscover the fun of teaching math!

The Exponential Growth Math PD is trains elementary math educators to empower students to experience mathematical freedom while putting down deep roots in a growth mindset approach to mathematics. In partnership with NSU.

Formal | Informal | Higher
EDUCATION

Join forces with professionals in formal, informal, and higher education in this professional development opportunity!

Learn. Build. Teach.

Gain hands-on experience building and flying drones, and take back a curriculum to bring drones to your classroom!

This is an excellent first step for any teacher interested in bringing a class to the Flight Night Drone Competition.

PD for teaching science, even if you don't teach science.

Spend your summer getting paid to visit some of the most exciting attractions and nature areas in Tulsa!

You will make friends with fellow teachers excited to learn new ways to engage students in STEAM while meeting academic standards.
Additional Opportunities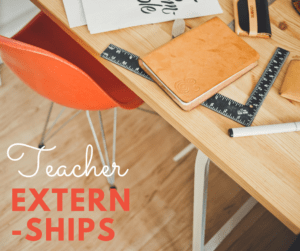 Tulsa Externships for Teachers
Educators and industry come together for this exciting opportunity! Externships will be for six weeks during the months of June
Read more.

University of Tulsa Teacher Externships
The University of Tulsa Presents Teacher Externships May 21 – June 22 & June 24 – July 27 Earn 1,500
Read more.
<!=========list Template=========>
Upcoming Events
SENSEsational Science Tulsa Spend your summer getting paid to visit some of the most exciting attractions and nature areas in Tulsa! You will make friends with fellow teachers excited to ... Read More
Find out more »