---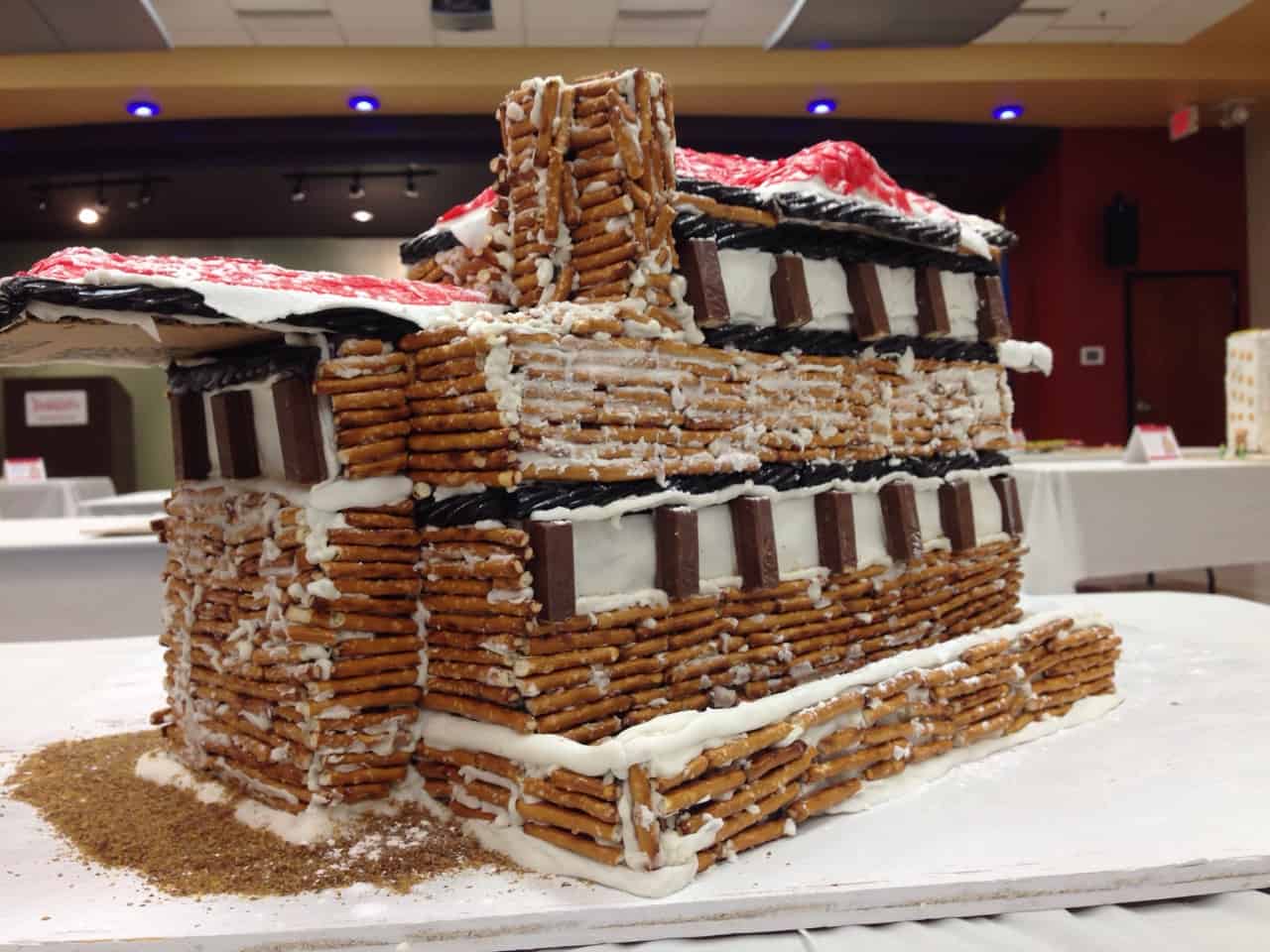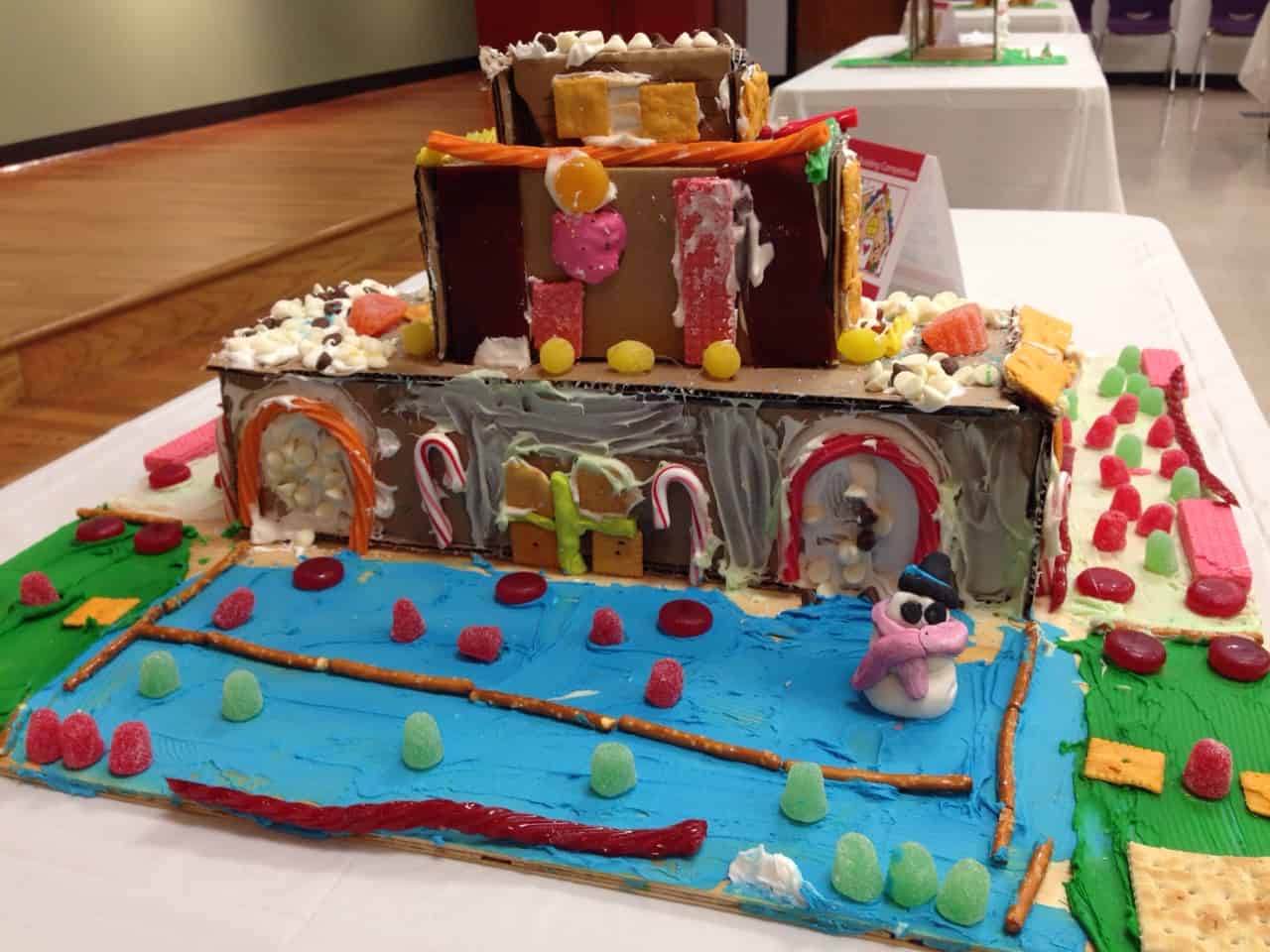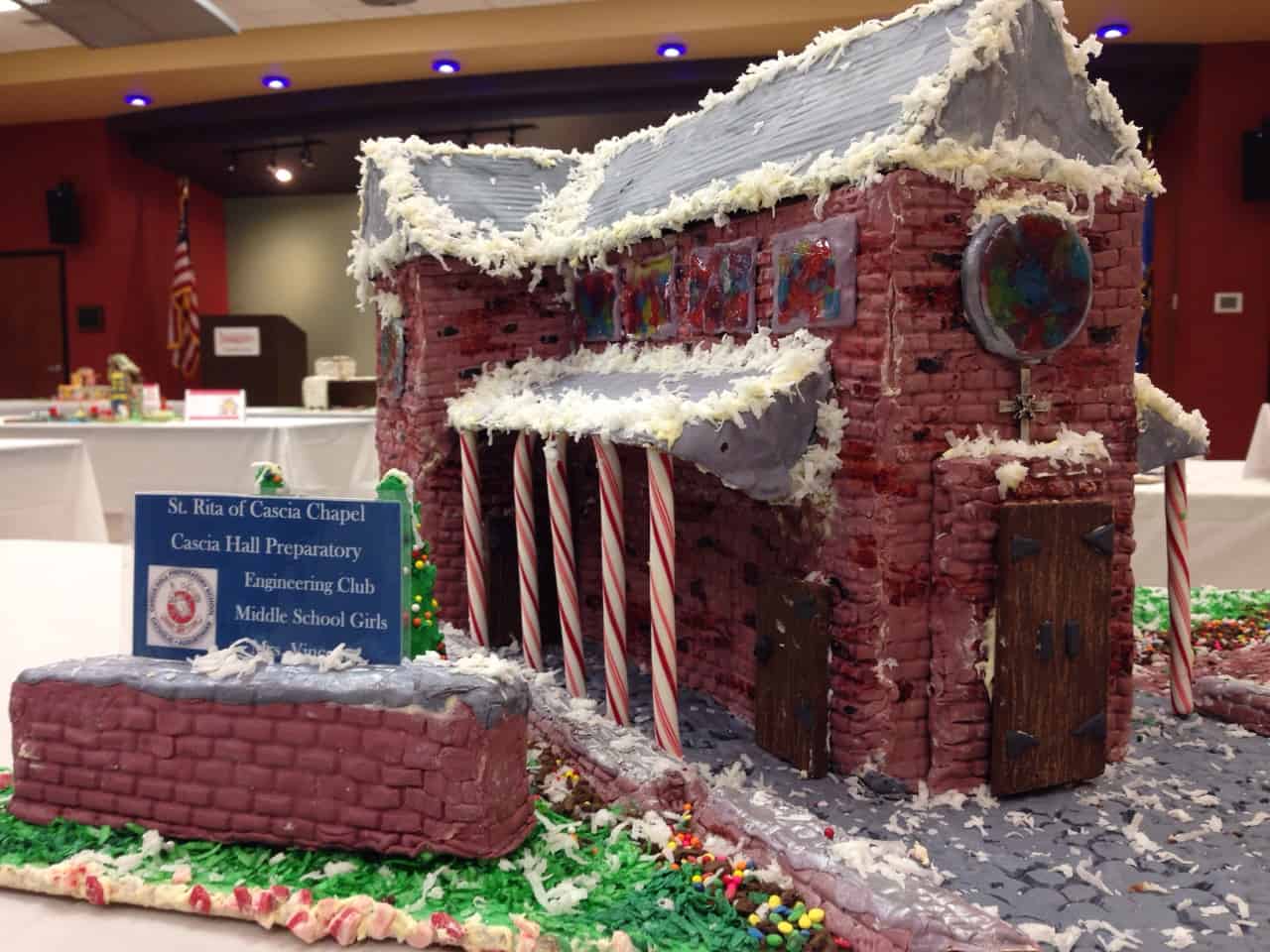 The Tulsa Regional STEM Alliance is excited to invite you to participate in our Scale Model Gingerbread Building Competition! Presented by AIA Eastern Oklahoma, Tulsa City County Library, and the Tulsa Regional STEM Alliance. Participants of all ages are welcome to build their own gingerbread replica of a famous architectural building, as an individual, class, or group.
Congratulations to our winners
High School

First Place

Regent Preperatory School
Mount Vernon

Second Place

Edison Preparatory High School
St. John Baptistery, Florence

Third Place

The Fundants
Pantheon


Middle School

First Place

Christian Montessori Academy
Creek Capitol

Second Place

Carver Middle School
Tulsa's Blue Dome

Third Place

Owasso 6th Grade STEM
Washington Monument


Elementary School

First Place

Pratt Elementary School
Fallingwater House

Second Place

True Blue Neighbors Youth Mentoring Program
McFarlin Library, TU

Third Place

Eliot Elementary School
CCTV Headquarters, Bejing

Special Categories
Most Accurate Representation
Pratt Elementary
Fallingwater House
Tastiest Entry
True Blue Neighbors Youth Mentoring Program
McFarlin Library, TU
Most Ambitious
Grissom Spark 6th Grade
Dancing House
Most Structurally Sound
Northeast Elementary School
Oklahoma Aquarium
Most Creative Use of Materials
Regent Preperatory School
Mount Vernon
Judges' Favorite
Christian Montessori Academy
Creek Capitol
First Place / Elementary School Division; Most Accurate Representation
Saturday, December 2, 9 am -1 pm
Hardesty Regional Library
Frossard Auditorium
8316 E. 93rd St.
Tulsa, OK 74133
Contact:
Jaime Christensen
Jaime.Christensen@TulsaSTEM.org
918-779-4910
Basic Information:
Start Early! Perfection really does take time. This wonderful, dynamic, artistic, and architectural process will take longer than you are thinking it will.
Up to 30 Gingerbread Buildings will be accepted.
This competition is for all ages, from elementary to professional.
The gingerbread buildings will be grouped according to division. Divisions include: Elementary, Middle School, High School, College, Amateur and Professional
Details
Drop-off entries on Friday, December 1st from 4-5:30 PM.
No fixing or clean-up on entries will be allowed after 5:30 PM.
Saturday at 1 PM, competitors can pick-up their building from Frossard.
All buildings not picked up will be on display on tall shelves in the Children's Department at Hardesty from December 2nd through December 29th. They may be picked up from Hardesty during this time.
After the 29th, any buildings not picked up will be thrown away.
Rules & Guidelines:
All entries must comply with the following rules.
Entries not meeting the specifications of the competition will be excluded from the contest. The Tulsa Regional STEM Alliance reserves the right to reject any entry that does meet a minimum modicum of quality workmanship befitting the contest.
Entry Limit:
One entry per class, group or individual.
Size:
The base of the Gingerbread Building must be 1/4″ plywood no larger than 24″ x 24″ (or 2 feet by 2 feet). The exhibit must be no more than 24″ tall.
Identification:
Please provide a sign with your Gingerbread Building with the following information:
Title of original architecturally significant or famous building that is being replicated
Name of Organization / School
Individual / Group / Class Name
Leader / Teacher Name
Photograph of the architecturally significant or famous building
Materials:
The basic structure of all entries is considered non-edible and may be constructed of any material (e.g. glue, milk cartons, boxes, etc.). However, the exterior of the buildings must be made of materials normally suitable for human consumption. Please do not use materials that will quickly decay or are extremely fragile (e.g. whipped cream, fresh vegetables, meringue) as the exhibit will run for approximately two weeks. If real icing is used please use the Royal Icing (recipe below) to ensure icing will harden and hold together. Glue works better to hold parts together, so we suggest only using the Royal Icing decoratively.
Royal Icing:
3 large eggs – separated
1/2 tsp. cream of tartar
1 (16oz.) package of powdered sugar
Step 1: Combine cream of tartar and room temperature egg whites in a large bowl. Beat at medium speed until the whites are frothy. Gradually add sugar, beating on low until the sugar is moistened.
Step 2: Beat on high speed until mix is very glossy and stiff peaks form (5-7 minutes). If necessary, add more powdered sugar. Icing dries out quickly; keep it covered. It keeps 3 days in an airtight container at room temperature. Never double the recipe; make 2 batches instead. Can be colored with food coloring or piped.
Suggested Structures to Model:
Falling Water (Frank Lloyd Wright)
Villa Savoy (LeCorbusier)
The Glass House (Phillip Johnson)
Farnsworth House (Ludwig Mies van der Rohe)
Robie House (Frank Lloyd Wright)
Johnson Wax Headquarters (Frank Lloyd Wright)
Dancing House ( Fred & Ginger Gehryl)
Maison Louis Carre ( Aalto)
Schroder House
Villa Dall'ava
Hertzog and DeMeuron house
Sagrada Familia
Pantheon
Longhua Pagoda
Casa Mila (Antoni Gaudi)
Barcelona Pavilion (Ludwig Mies van der Rohe)
Jubilee Church (Richard Meier)
4 x 4 House (Tadao Ando)
Writing with Light house (Steven Holl)
Burj al Arab (Tom Wright)
Vanna Venturi House (Rober Venturi)
Tulsa Buildings:
Hotel Ambassador (Nelle Peters, Architect)
Boston Avenue Methodist Church (Adah Robinson, artistic designer)
BOK Center (Cesar Pelli)
Warren Petroleum Headquarters Building (SOM-Chicago)