Tulsa Externships for Teachers
Support local educators by hosting a teacher for a summer externship.
Overview
Externships will be for six weeks during the months of June and July 2018. During this time, teachers will follow a schedule that mirrors a school day.
As a part of the program, businesses will give teachers a $5,000 salary.
What will the teachers do?
Throughout their externships, teachers' responsibilities will include:
Project Management
Statistics
Communication
Organization
Training and Recruiting
Community Outreach
At the end of the externship, teachers will transform their experiences into engaging lesson plans.
For more information, check out these reports from last year's participants.
Deadlines
Business registration is due April 2.
Application deadline for teachers is April 20. Interviews will take place in May.
Participating Companies
We will update this list until business registration closes on April 2.
Additional Opportunities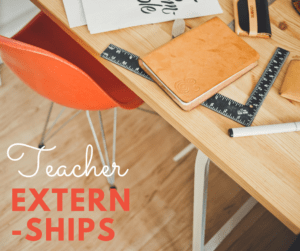 Tulsa Externships for Teachers
Educators and industry come together for this exciting opportunity! Externships will be for six weeks during the months of June
Read more.

University of Tulsa Teacher Externships
The University of Tulsa Presents Teacher Externships May 21 – June 22 & June 24 – July 27 Earn 1,500
Read more.